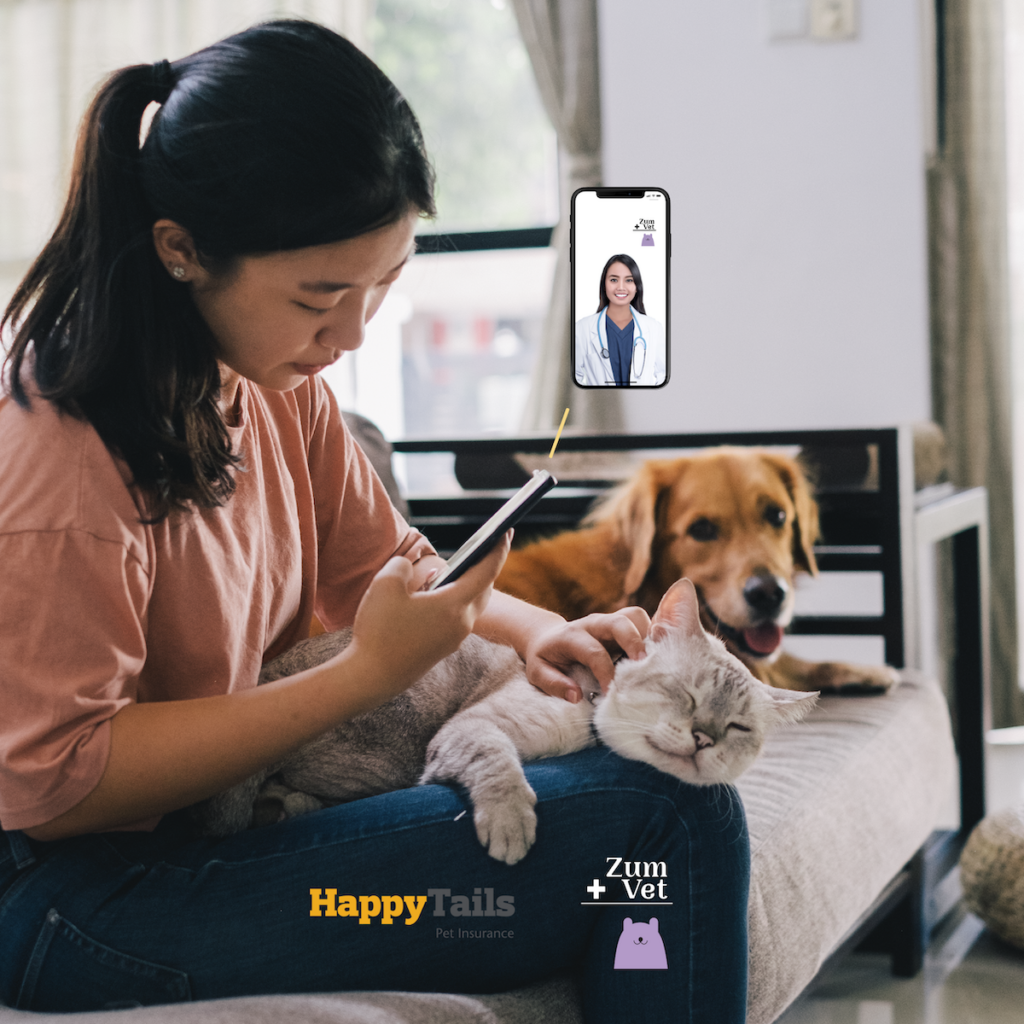 First in Asia: ZumVet partners with Aon on Happy Tails
ZumVet revolutionizes traditional pet insurance through telemedicine solutions
1 October, 2020 – ZumVet partners exclusively with Aon, a licensed insurance broker in Singapore on Happy Tails, a pet insurance brokered by Aon Singapore Pte Ltd and underwritten by MSIG, a licensed insurer in Singapore to provide digital touchpoints in an otherwise traditional pet insurance marketplace. In efforts to ramp up preventative petcare, ZumVet spotlights the need to weave in telemedicine as an accessible first step in treating pet ailments.
"This partnership advances our mission of supporting pet owners in making better healthcare decisions for their pets. With Aon, we are excited to transform the pet owner experience through our safe and secure digital platform" says Athena Lee, CEO and co-founder of ZumVet.
Telemedicine as a function of insurance, ensures that any conditions that pets experience are reviewed at an early stage online. All new and existing policyholders of Happy Tails will receive a complimentary ZumVet video consultation as part of the policy, to consult with vets for their petcare needs.
In addition, ZumVet will offer a special package to Aon's customers to fulfil the policy requirements for veterinary eligibility when purchasing for a Happy Tails policy.
For more details on this press release, please see the FAQ on the Happy Tails website, or contact [email protected].