Cafes have already been a part of many Singaporeans' lives for years now and with more Singaporeans becoming dog owners themselves, we have also noticed for ourselves that the cafe scene in Singapore is also increasingly becoming more dog-friendly.
While there are quite a number of dog-friendly cafes that have already been well-renowned to many within the local pet community, not all of them actually provide a dedicated menu for dogs.
This is why our team (who are also pet cafe enthusiasts) have scouted all over the net to curate 7 of our favorite dog-friendly cafes that also offer a healthy meal for dogs in this article.
1. Cafe Treatos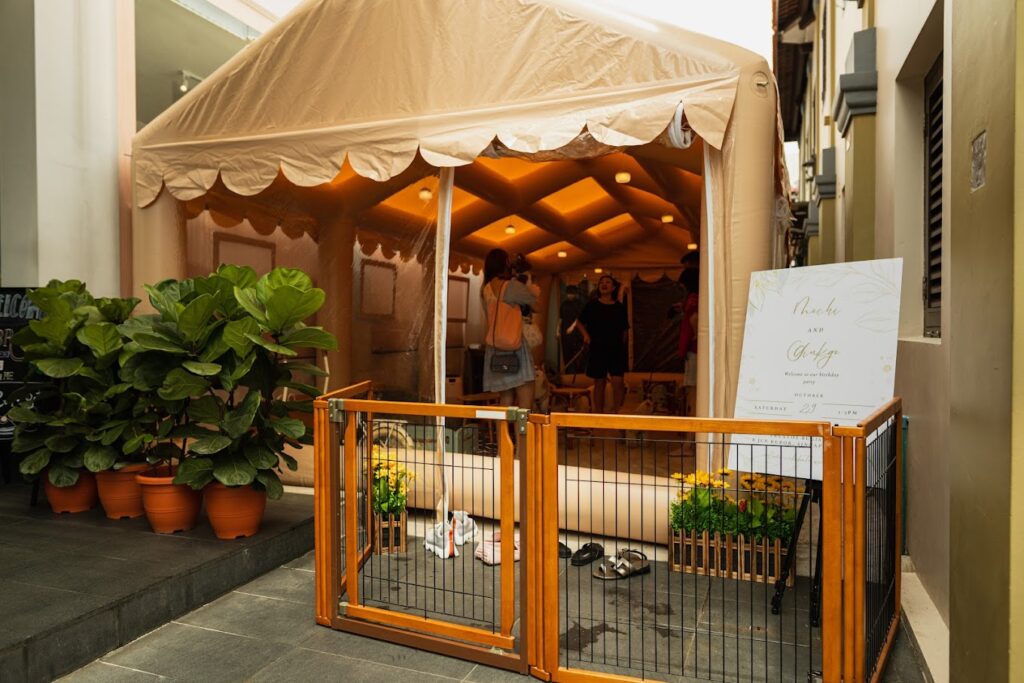 Dog-friendly dining experience in a cute glamping tent
Treatos Cafe offers an interesting pet dining concept that allows owners and their pet dogs to dine together under an adorable looking tent filled with pet-friendly furniture!
The tent is non-air conditioned but it is spacious enough to house a couple of dogs and pet owners to have a fun dining session together. However, owners should also adhere to the rules of leashing their dogs at all times or dress them up in diapers if possible in order to not cause any inconvenience to others in the enclosed open space. It is also highly recommended for owners to book the tent in advance to guarantee a space for themselves.
If you happen to be looking to celebrate your pet dog's birthday or hold a private event with your pet in a glamping fashion, Cafe Treatos is also open to assist so be sure to keep them in view if you have any plans in mind.
Many customers have also praised their staff on how supportive they have been to make the space as pet-friendly and pleasant as possible, such as providing pet necessities like pee pads and wet wipes on standby. Multiple fans were also said to have been installed to help keep the space as cool as possible and the customer service in this cafe is also top notch as the staff were extremely friendly during our experience there. The best part? No GST charges.
There is also an air conditioned indoor space for regular patrons to dine in if they happen to prefer to dine in a cooler space. No pets will be allowed in the indoor space though.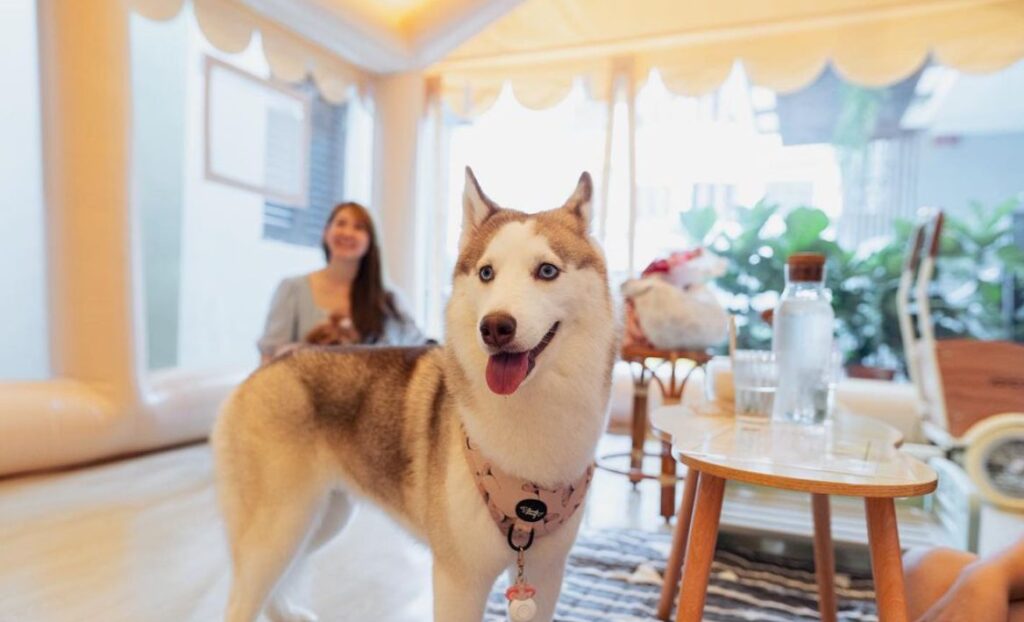 As for the food, they do have a rather extensive menu with selections available for both the dogs and their pawrents. Here's a few of the highlights about what we feel is worth trying: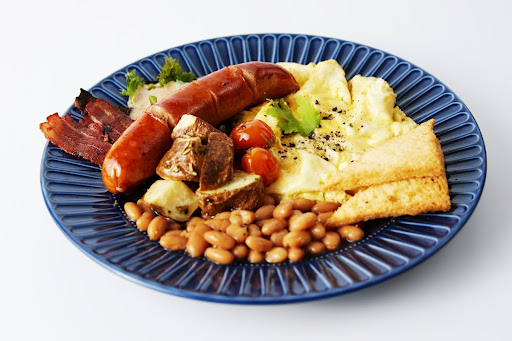 For the Business Class Breakfast ($18), patrons are able to choose between scrambled or sunny side up eggs.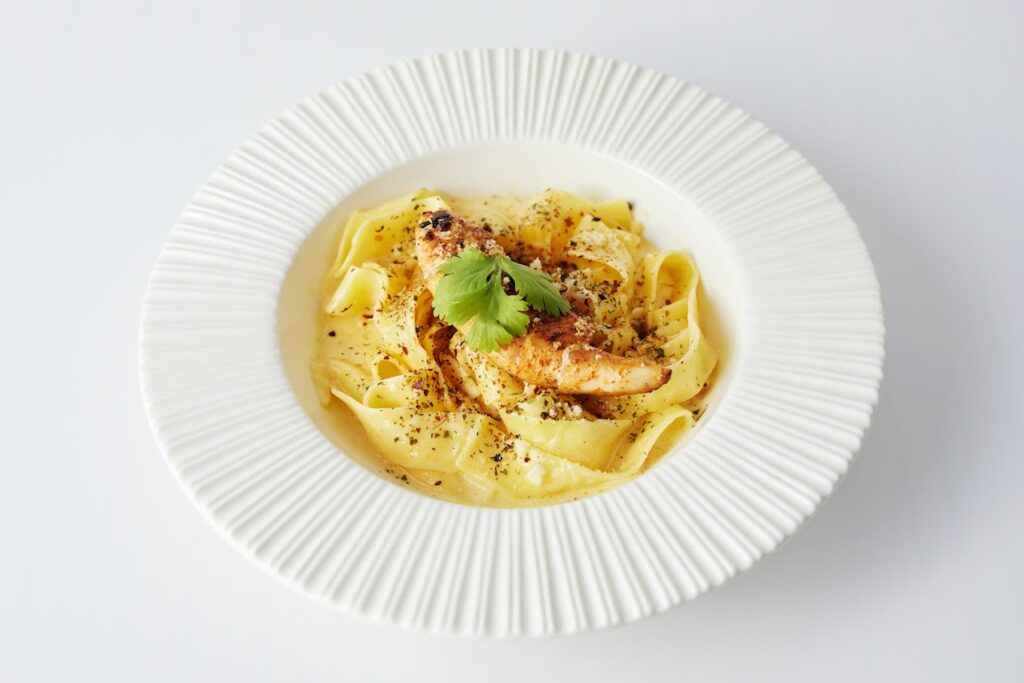 If you are having the cravings for pasta, Cafe Treatos do serve fettuccine alfredo ($16) which looks appealing and tasty.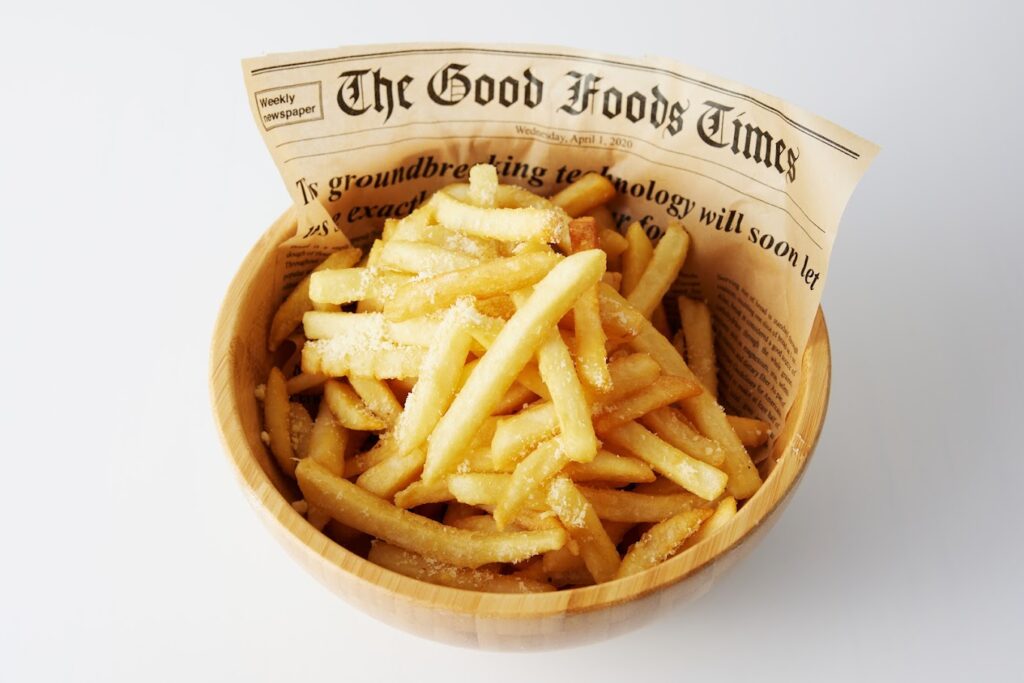 Truffle fries ($9) are also available if you happen to be looking only for bites.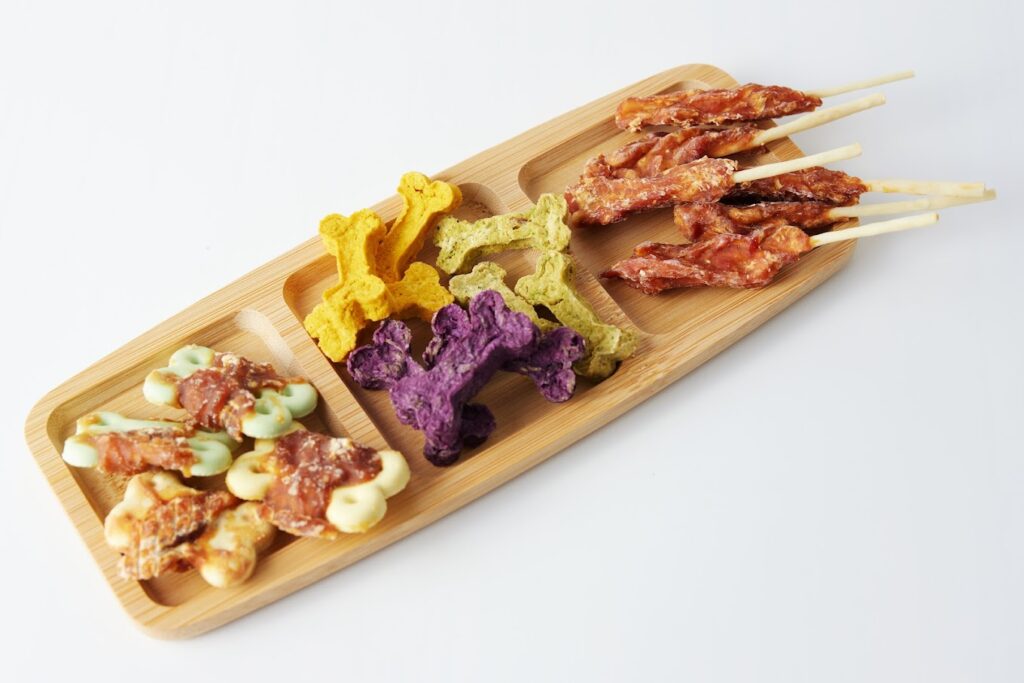 As mentioned, Cafe Treatos offers a variety of dog treats. They do have the wet menu and the dry treats variety shown above which will leave all dogs and owners spoilt for choices.
Overall, we feel Cafe Treatos has provided an interesting concept that is definitely worth trying for all dog-cafe goers, especially when it is still rather new at the time of this written article. Not only does the tent look adorable, It also seems like both pets and owners will be able to have a great time together. Besides, customers have been raving about their customer service in their reviews already so why give a pleasantly interesting dining experience a miss right?
Location: 8 Jalan Kubor Singapore 199207 (only a 3 minute walk from Masjid Sultan, just beside Rest Bugis Hotel)
Opening Hours: Mondays to Sundays 7:30am – 8pm (Mondays to Thursday will end at 7pm)
Contact Number: 9669 5117
Menu: Available upon request on Instagram
Reservation: Available to reserve on Instagram
2. Mylo's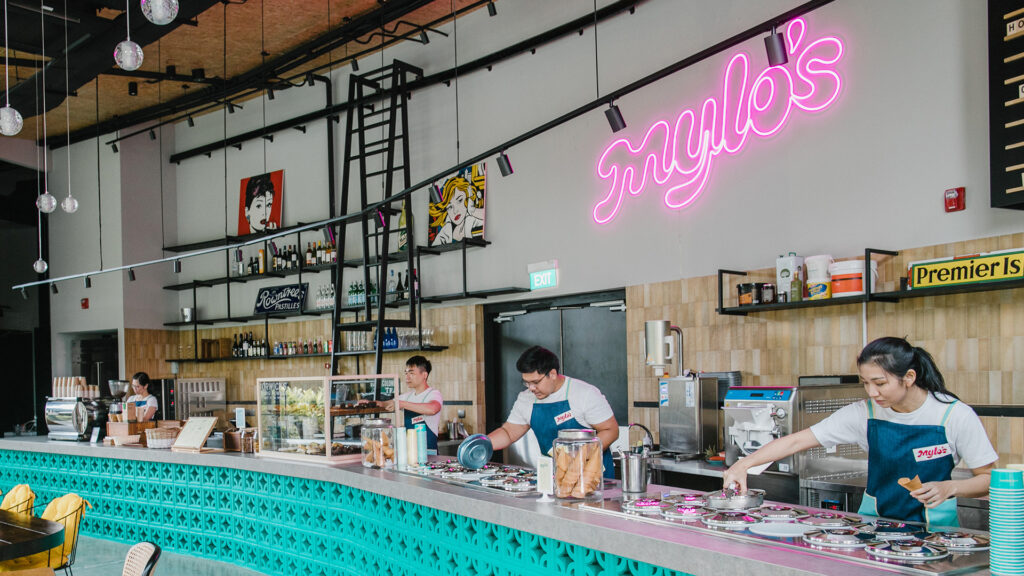 Sweet treats within Singapore's most iconic garden
Located right within Singapore's iconic Gardens by the Bay, Mylo's is a glasshouse cafe that serves as an excellent pit stop for both pets and owners after a long day, with a listful of sweets available for cooling themselves down.
The interior of Mylo's seems to be aesthetically pleasing with inspirations derived from western pop culture and local architectural elements. As it is also located within one of the world's most renowned gardens in the world, you will also be able to choose to opt for an alfresco dining experience in the outdoor section to admire the greenery while you indulge in the treats with your dog. There is also a mini playground adjacent to the cafe which could be ideal for owners who also have kids.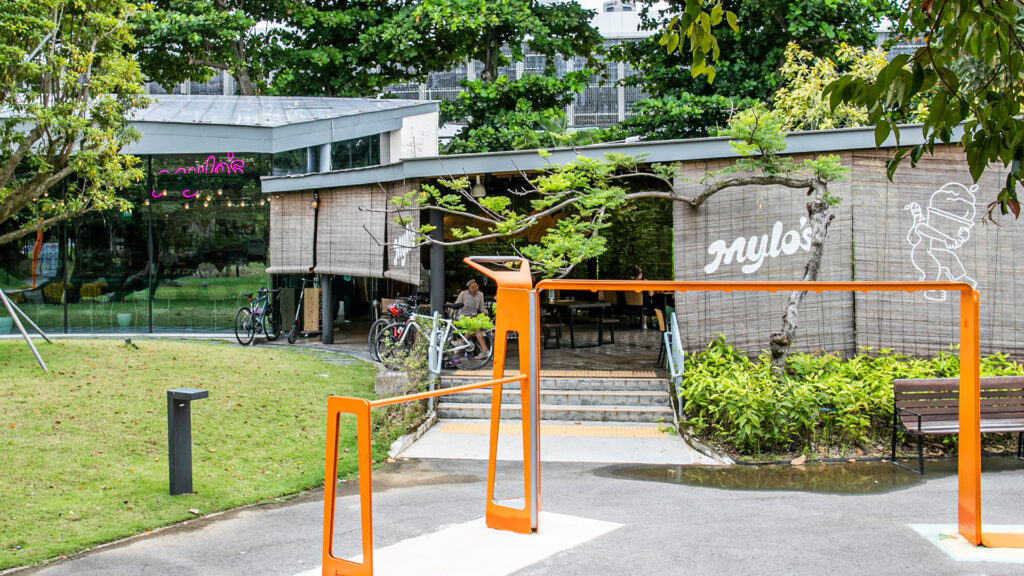 The menu also has quite a list of options ranging from gelatos, sandwiches to juices and even booze. Your dogs will certainly not be experiencing FOMO over here too as they look rather appetizing, even in our eyes too. Don't believe us? Scroll down to check out the biscuits and pupsicles they provide.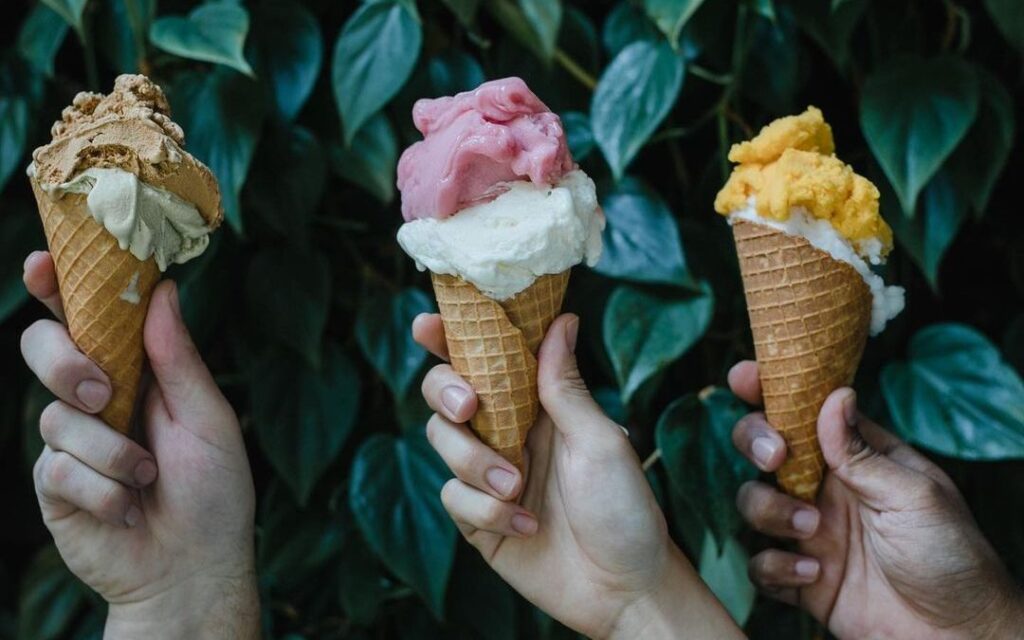 One of their most popular offerings is their wide array of gelato selection and we can probably understand the reason why. Mylo's' serving of waffle cone gelati (1 flavour -$8, 2 flavours – $11) seems to be rather generous from the looks of it. With over 20 seasonal flavours to choose from and each one being handcrafted on-site, we say it is definitely worth a try.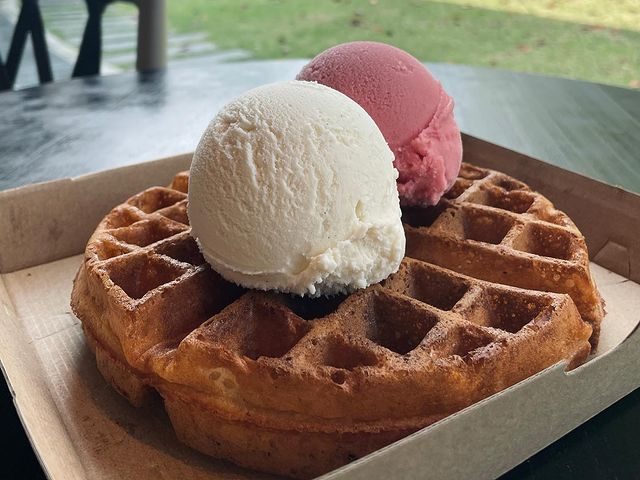 There are also options for you to enjoy your gelato with freshly baked waffles (1 scoop -$13, 2 scoops $16) and even in a grilled brioche bun ($9), which is fairly uncommon in Singapore.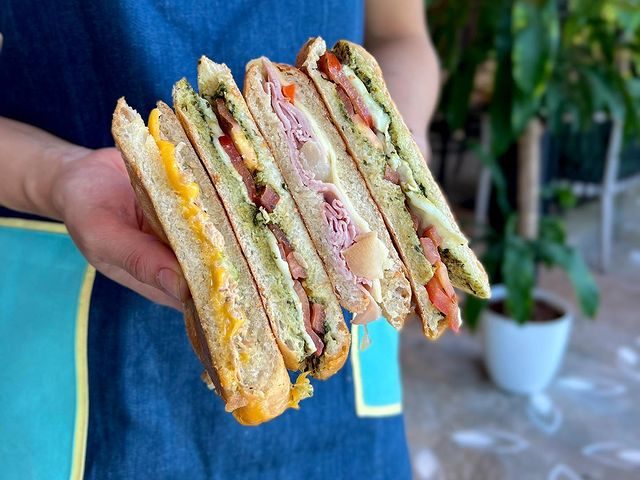 Mylo's' selection of panini ($12) seems to offer a rather wholesome sensation for every consumer. It also seems as if they do not hold back on the filling in them. There are up to 3 versions to choose from which are tomato & mozzarella, tuna melt, and ham & cheese.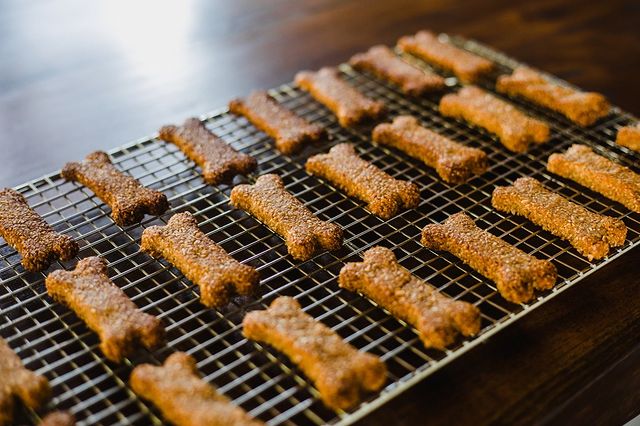 According to Mylo's, their biscuits ($2) for dogs are freshly handmade and baked with rolled oats. It almost seems like every dog will be enjoying every bite of it. The biscuits are available in peanut butter and blueberry flavour.
If it is a rather hot day, perhaps you might want to get a pupsicle ($5) to cool your pet dog down a little? It is available in the yoghurt & fruit and a very intriguing bone broth flavour.
In our opinion, Mylo's is situated in the best location among the list with many dog-friendly instaworthy spots and amenities within accessible range. They have also planned out a rather smart offering in their menu as their list of sweet, cool treats could just be the right fit for pawrents and furkids who are looking to have a quick break at a cozy spot with some delicious bites. Fun fact: Mylo's is a concept inspired by the churner-in-chief, Michael Wilson's golden retriever. So, we believe they understand what's best for a dog-friendly cafe.
Location: 18 Marina Gardens Dr, #01-01, Singapore 018953 (Situated right at the Active Garden within Gardens by The Bay)
Opening Hours: Wednesdays to Sundays 8:00am – 10pm (Wednesdays, Thursdays and Sundays will end at 8pm)
Contact Number: 6970 8553
Menu: Available in the menu section of the website
Reservation: Available to reserve on Instagram

Pro Tip
While bringing your dog out roaming around a garden could expose them to dirt or even potentially parasites, be sure to bring out some body wipes to keep their skin protected at all times. If you would like to learn in greater detail about external parasite preventatives/control, feel free to speak to our vets at Zumvet to get started.
3. The Garden Slug @ East Coast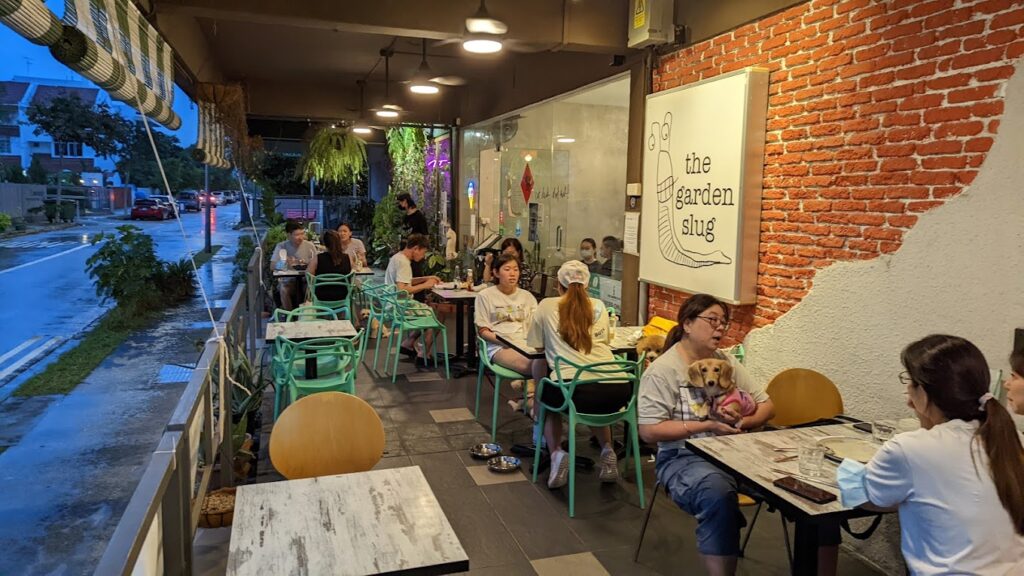 Where passion for pet-friendliness shine
Nestled within the serene neighbourhood of Telok Kurau in the East Coast, The Garden Slug is a dog-friendly cafe that has actually been in the pet-friendly f&b business since 2006! They pride themselves as one of the pioneers in the cafe scene to provide hearty food for both pets and owners made fresh by hand.
Aside from their main East Coast branch, they have a smaller outlet at Kovan named The Garden Slug Petite which can be convenient for those residing further up North.
In the East Coast branch, there is indoor and outdoor seating but outdoors will be where all the pet community action happens. The environment is a little rustic looking which probably reflects how long the team has been in the business. But, the business's ethos certainly remains as resolute as ever.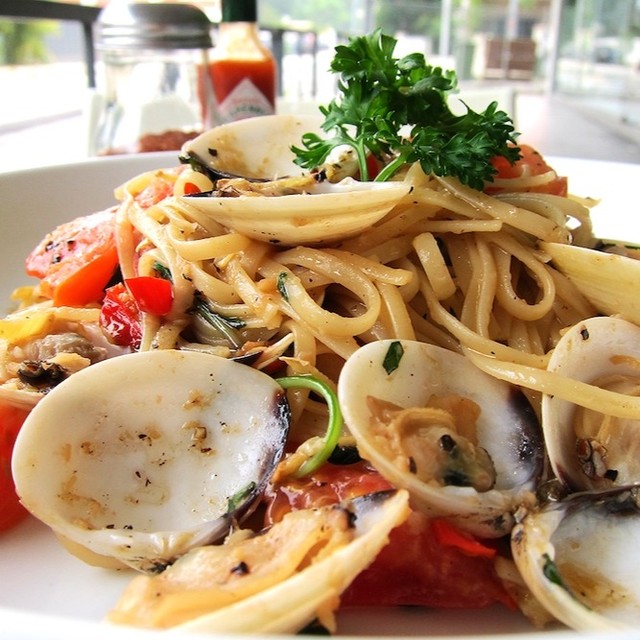 The portion of their serving is sizeable as per what they claimed and the variety of food listed in the menu is rather diversified with interesting options such as the Tom Yum Pasta Vongole ($19.80) and the Crispy Pork Knuckle Platter ($53.10).
Though it seems a little costly on the surface, we believe the portion justifies the value and some customers who patronize the cafe tend to order the mains to share.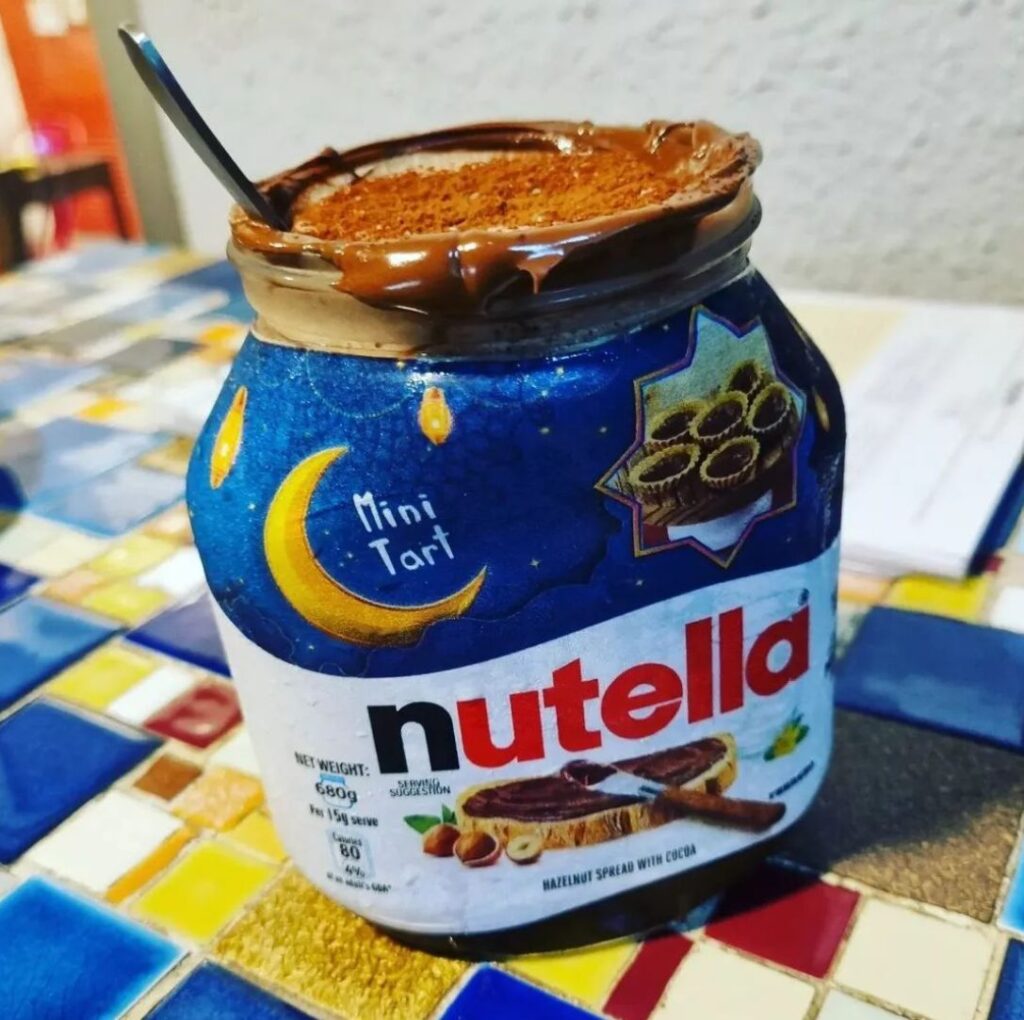 The Frothy Nutella Shake ($6.75) caught our eye and we reckon this is going to be best suited for anyone craving for rich. Can you believe it's even served in an actual Nutella jar?
While their standard menu offering seems impressive, their dedicated dog-friendly menu certainly does not fall behind and it is no wonder they gave it a befitting name: Awesome Pawsome.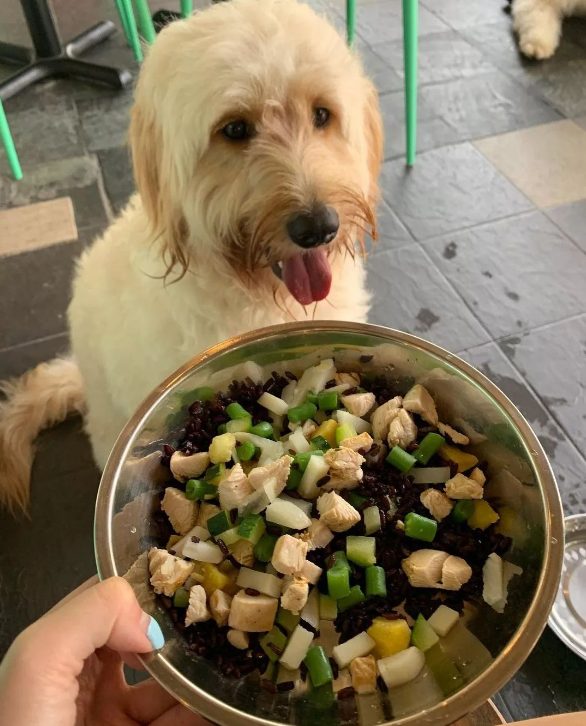 All of the pet-friendly servings are made fresh with dog-friendly ingredients and no artificial seasoning. A good example is the Cockadoodledoo (half – $16.90, regular – $21.50), which consists of chicken breast with potato, sweet potato, zucchini, french beans, organic black rice and 100% virgin coconut oil.
The other dog-friendly meals such as their Woofmelette Barkfast ($13.90) seem to be very tempting as well.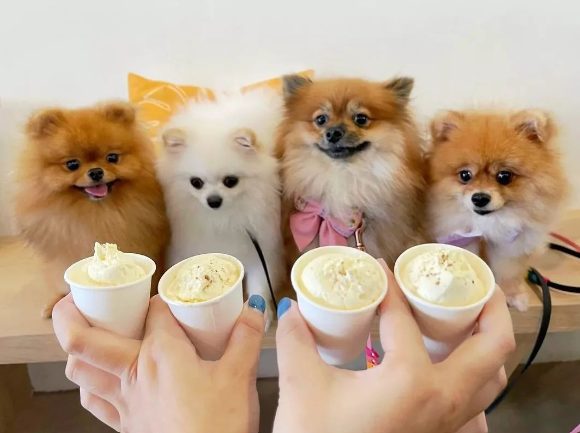 What we really love most about The Garden Slug is neither the wholesome portions nor diverse menu offerings. While they are certainly plus points, it is still the fact of serving free puppucinos to every dog on Saturdays that touched our hearts (and likely other dog owners too). Fun fact: A puppucino is a tiny cup of whipped cream.

Pro Tip
A small volume of whipped cream is harmless to dogs but could be unsuitable for dogs that are highly lactose intolerant. If unsure, have a consultation with Zumvet to understand whether your pet dog can consume whipped cream.
Ever since The Garden Slug's humble beginnings, their passion towards treating pets and customers with generous, hearty meals is still shining bright and it never seems to be fading away at all. Though the cost for their dishes could be a little steep, it is always highly recommended to come along with a group of friends, share the feast and simply have a good time. Even better If they have their own pet dogs, so that they can soak in the camaraderie with some hearty treats of their own too.
Location: 55 Lor L Telok Kurau, #01-59/61, Singapore 425500 (in Bright Centre)
Opening Hours: Mondays, Wednesdays and Thursdays 11:30 – 9pm. Fridays 11:30 – 9:30pm, Saturdays and Sundays 9:30am to 9:30pm
Contact Number: 8895 9059
Menu: Available in the menu section of the website
Reservation: Visit website for reservation
4. Five &2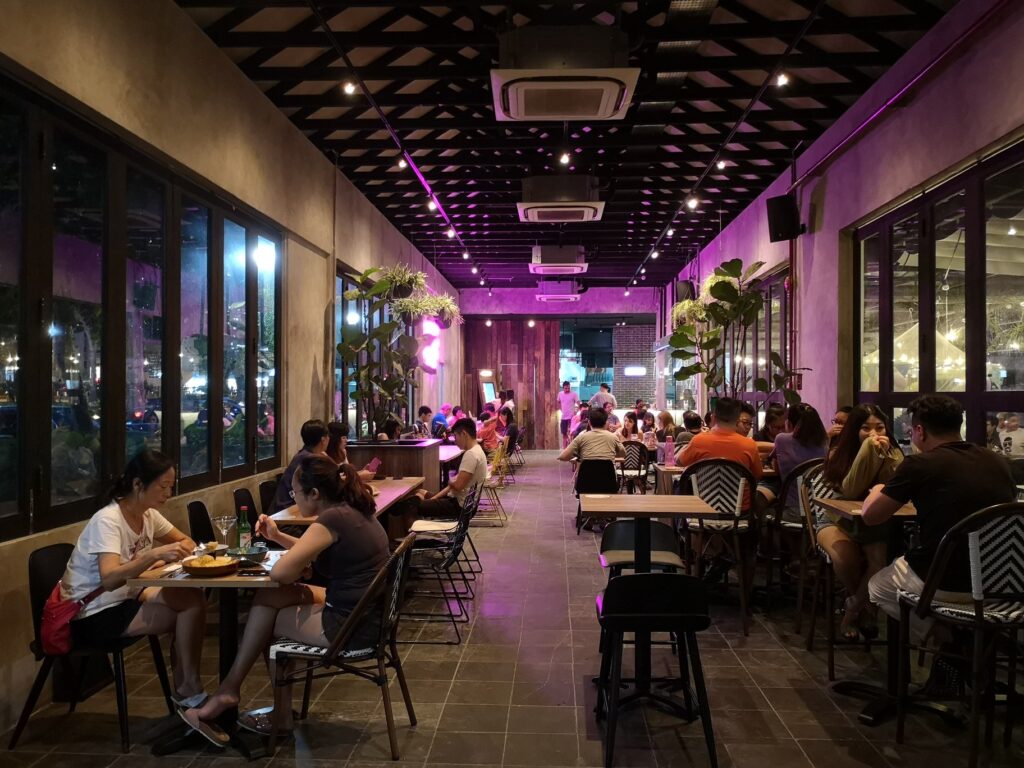 Dog-Friendly Dining for a Greater Cause
Five &2 is another dog-friendly eatery situated in a garden. This one operates more like a bistro due to its later opening hours and sits in the heartlands of Hougang (Punggol Park) that offers a comfy alfresco dining experience with indoor seating options available as well. It is also the brainchild of member of parliament and Timbre Group's co-founder, Edward Chia as well as two other partners.
Though the location isn't as iconic as Gardens by the Bay, heartland gardens such as Punggol Park are generally less crowded and quieter, especially during the weekdays. The vicinity is also well-developed and all diners will also be able to admire the view of a tranquil pond surrounded by lush greenery while enjoying their meals with the dogs.

Pro Tip
Some dogs can feel nervous whenever they are exposed to crowds. Some of the telling signs could be pacing, panting, whining or barking. If your dog happens to be constantly on its toes when it is outside, the Adaptil Collar can help to keep them relaxed and calm by releasing dog appeasing pheromones on the go. For more detailed information, feel free to chat with the vets at Zumvet.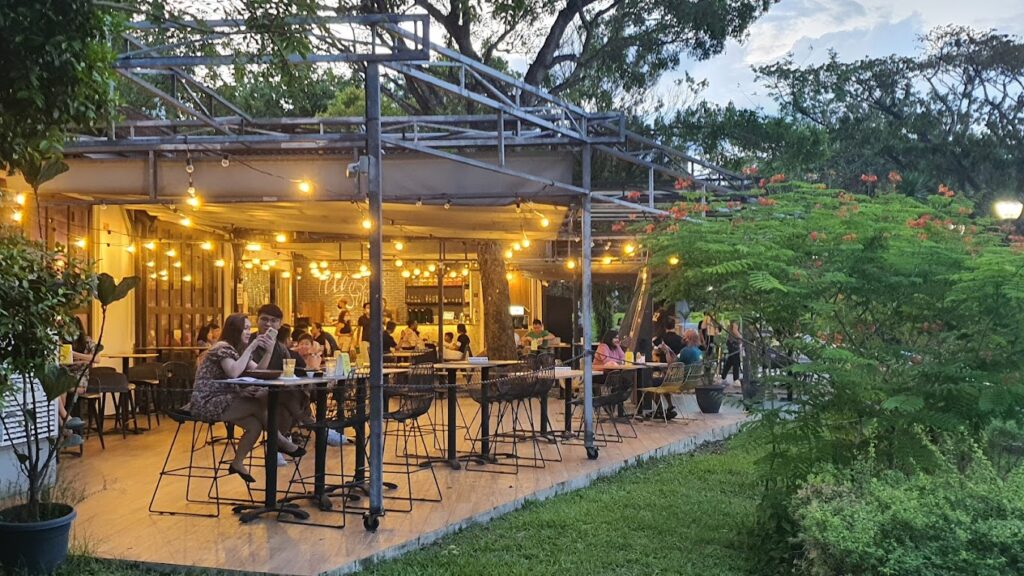 However, what truly made them stand out in our eyes is their social missions aside from also having a dog-friendly menu on standby. The first being establishing an all-inclusive work environment and the other being partnering with welfare organizations to invite underprivileged households to a nutritious meal at Five &2. In fact, the name is inspired by their promise to these 2 social missions and with every 5 meals sold, a meal will be served to an underprivileged child. We feel very proud to see a pet-friendly business with such a big heart for the human community.
Five &2's main menu is an amalgam of western, fusion and local delights coupled with a wide selection of non-alcoholic and alcoholic beverages. Just like the others, there are many seemingly appetizing items to try and here's a few we thought are worthy of a shoutout.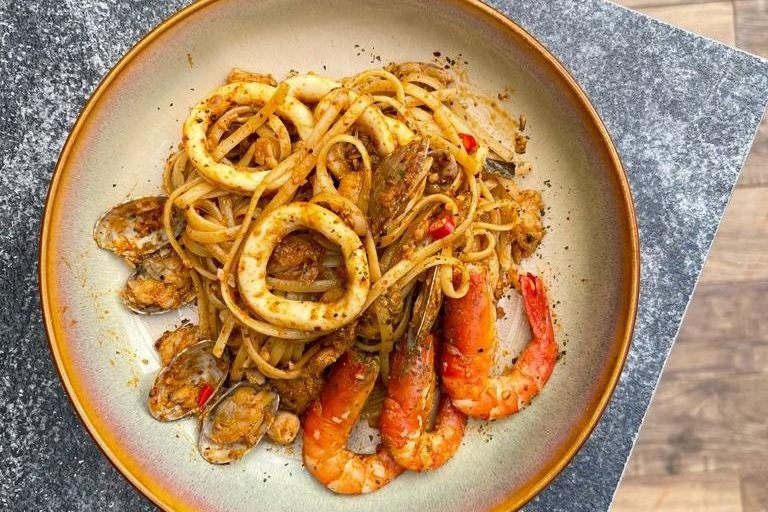 The Dried Tom Yum Seafood Linguine ($19.80) seems to be one of their most popular dish. Aside from the taste of it, we are also assuming it is because of the lavish portion and quantity of fresh seafood they have in it.
Their Wagyu Mushroom Beef Burger ($20.80) also looks stacked with two patties, melted cheddar cheese, shiitake and white button mushrooms, paired with shoestring fries. We are expecting it to be succulent enough to induce a juicy sensation upon every bite.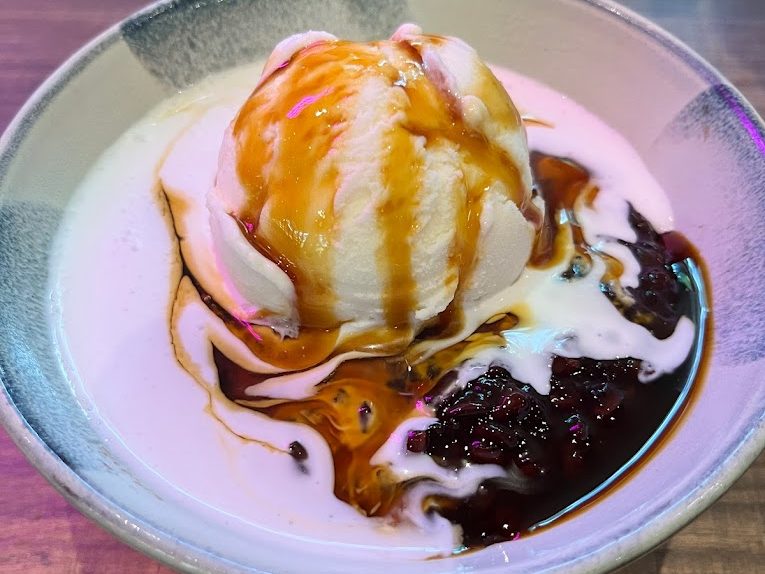 If you are ever craving for desserts after a meal, their pulut hitam with coconut ice cream ($6.80) could be a decent pick too.
Though their dog-friendly menu has only 2 items for selection, it still looks like a hearty treat full of nutrients. The crispy salmon cube with carrot puree ($15.80) and pan seared beef cubes ($15.80) include ingredients such as diced potato, carrot, broccoli and brown rice garnished with dill. Just in case you are curious about how these taste, it is safe to test them as they are both human-grade items as well.
A dog-friendly cafe championing a good cause is a rare find. Even more so when it serves a diverse range of delectable food that piques many foodies' curiosity. This is why we feel that it is worth the time for furkids and pawrents to simply head down to Five &2 to try it for themselves while supporting them in their noble mission.
Location: 97 Hougang Ave 8, Punggol Park, Singapore 538792
Opening Hours: Mondays to Sundays 4-11pm
Contact Number: 6282 8801
Menu: Available in the menu section of the website
Reservation: Visit website for reservation
5. Wooftopia Pet Cafe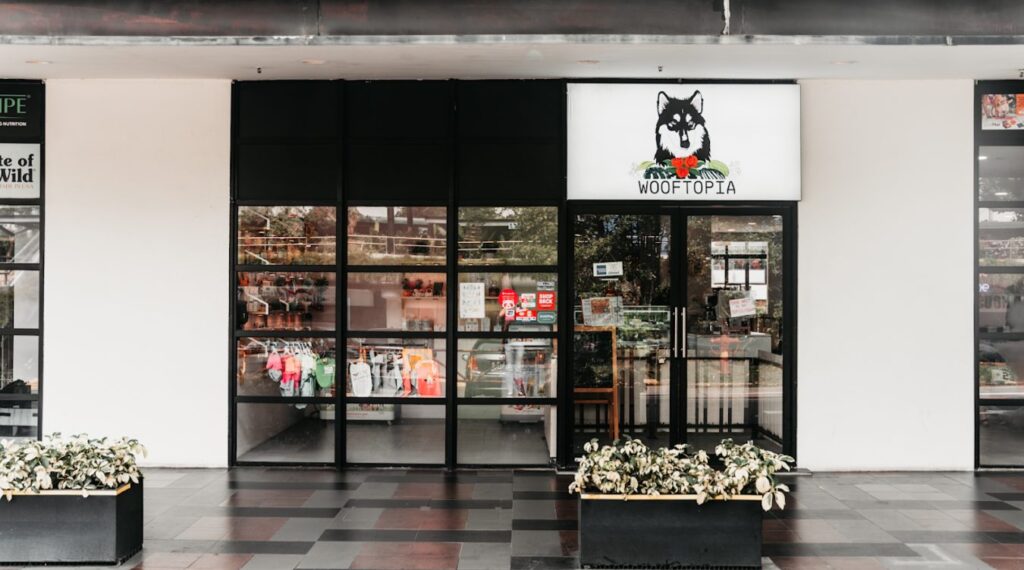 Customizable Dog Treats in a Utopian-like Setting
With the freedom to customize our food options, we get to consume something that is more personalized to our taste buds. In Wooftopia, dogs (or rather masters) can also enjoy the privilege to customize their treats with a wide array of healthy options.
Located in the Grandstand, Wooftopia is an indoor-only cafe which is ideal for both owners and dogs who are looking to avoid the heat or are simply looking for some place to chill after a long walk around the vicinity.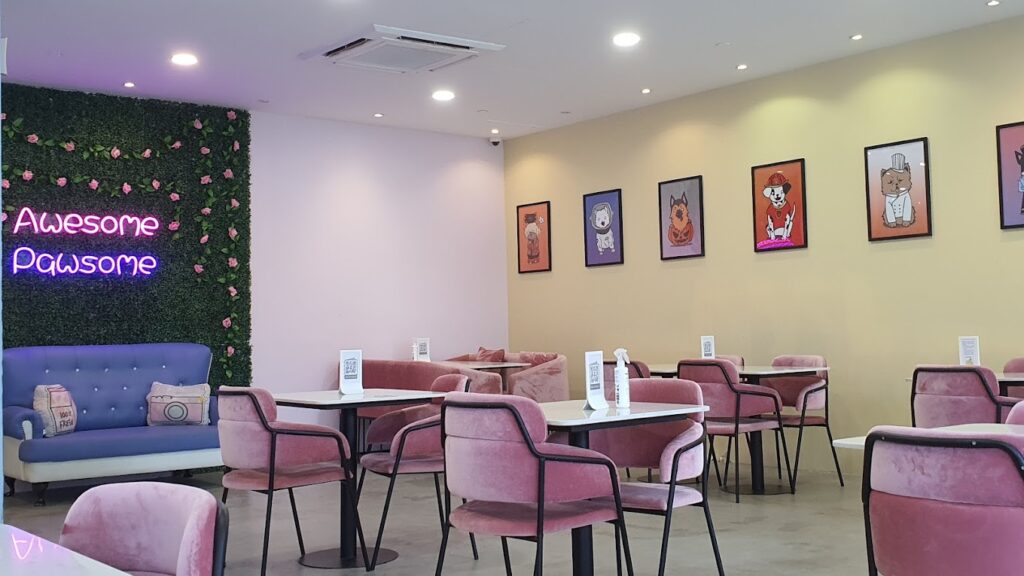 The interior is also a stark contrast to the outside world where it is filled with adorable doggy illustrations, pink and velvet armchairs, as well as a fancy feature wall designed for dogs and owners to have an "awesome pawsome" instaworthy #ootd shot.
The main menu features mainly savoury delights with few dessert options. However, they do have an extensive list of beverage options, including bubble tea and their coffee art looks spectacular from the looks of it.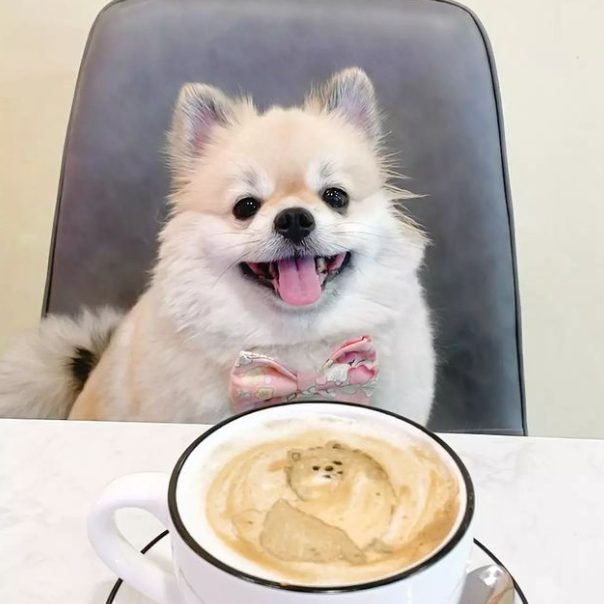 The amount of detail into creating this cafe latte ($9) is on another level and somehow it looks too good to be ruined through sipping too. Kudos to the barista!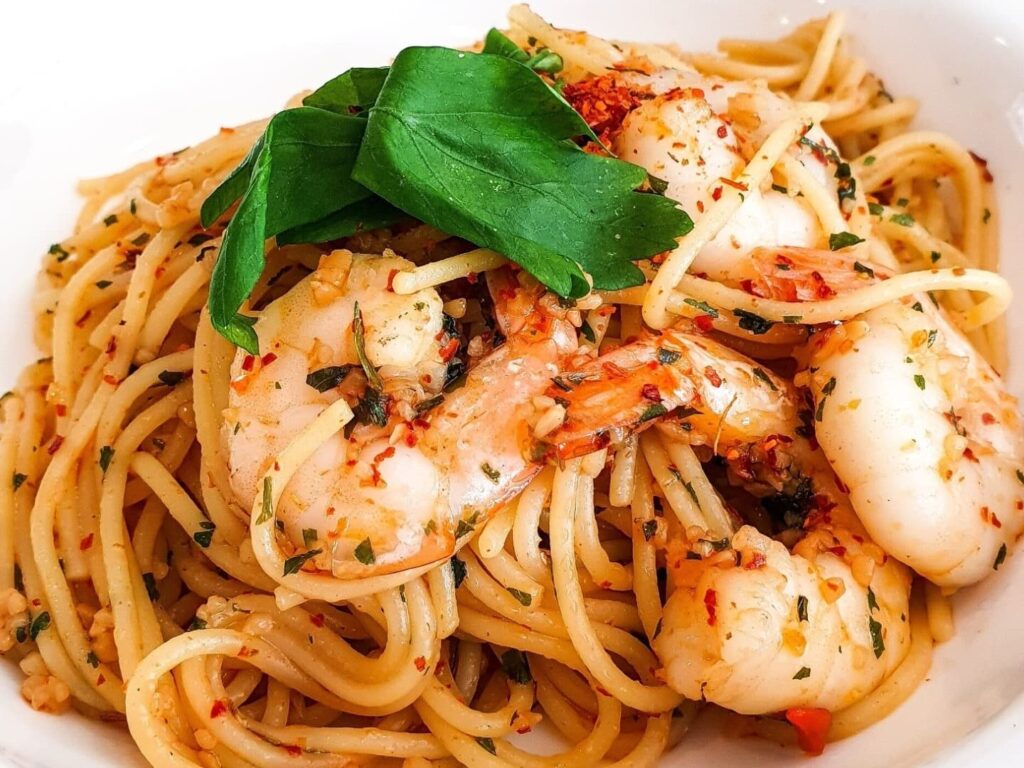 The Prawn e Aglio Olio ($17) seems to be laced with fresh, succulent prawns coupled with enough spices to elevate the flavour.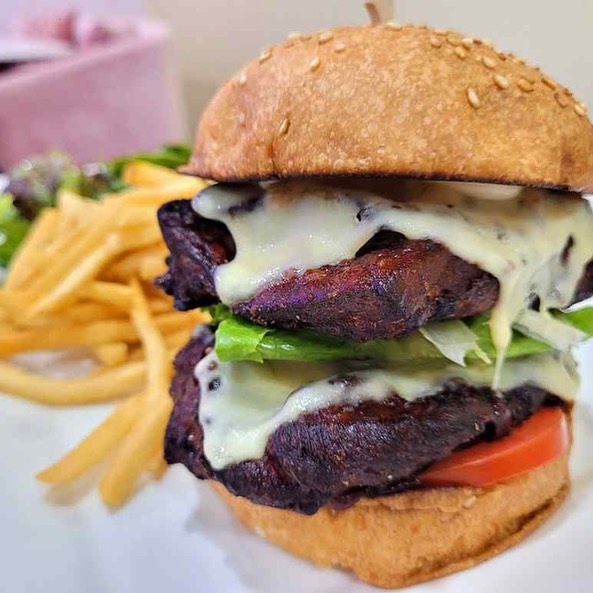 Their signature Wooftopia Chicken Burger ($20) looks humongous. If you are already feeling famished, this could be an ideal choice to fill your stomach.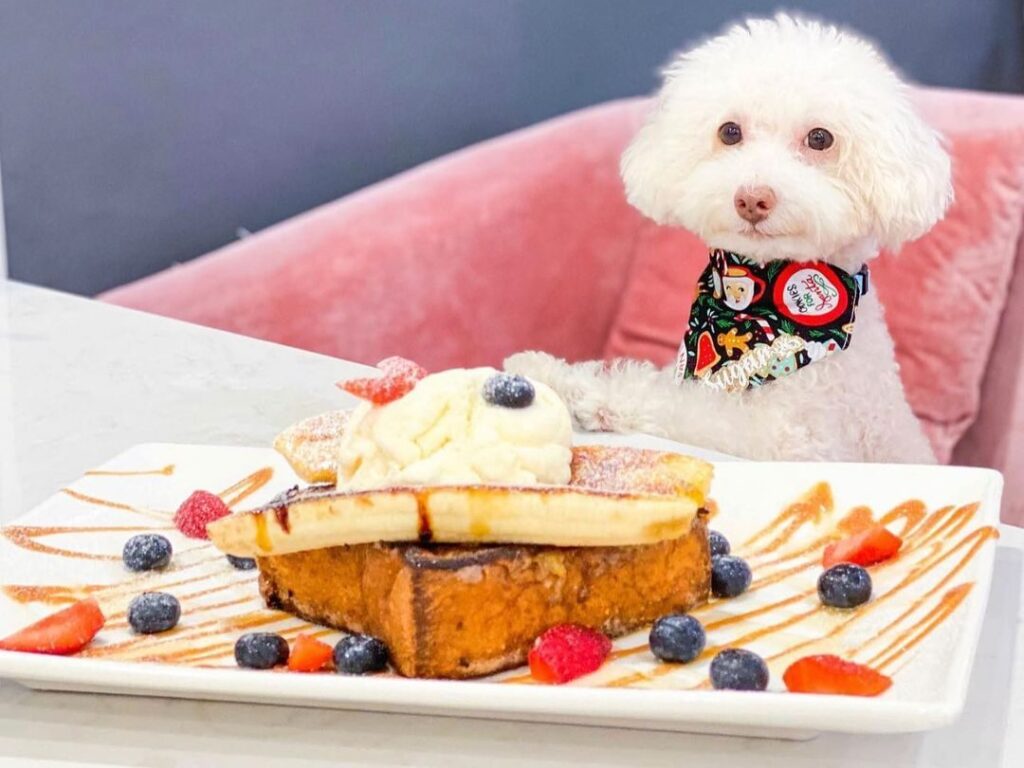 Though they might have limited offerings of desserts, the patissiers can definitely whip up something enticing. Their Butter Banana French Toast ($20) certainly looks like a treat worth indulging.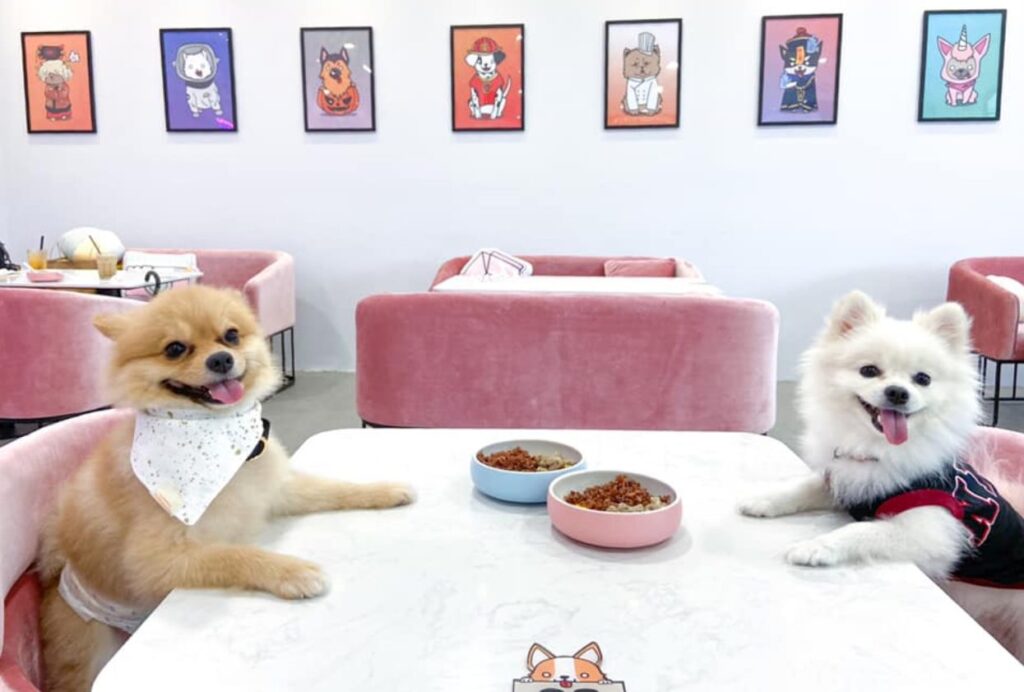 In just 4 simple steps, your dogs will be able to get their own customized meal ($19++ depending on ingredient selection) filled with nutritious ingredients. It starts with selecting 2 of your dog's favorite choices of meat as the base which includes chicken, pork, beef or salmon. Then it drills down to selecting the sides which allows you to pick between vegetables, fruits and even hard boiled eggs. Next, there is also a choice of glaze which includes either coconut oil or pure honey. Finally, the icing on the cake are the types of sprinkle which features thyme, coriander, basil or rosemary.
We believe even for the pickiest dogs, there is definitely a combination that will catch its eye.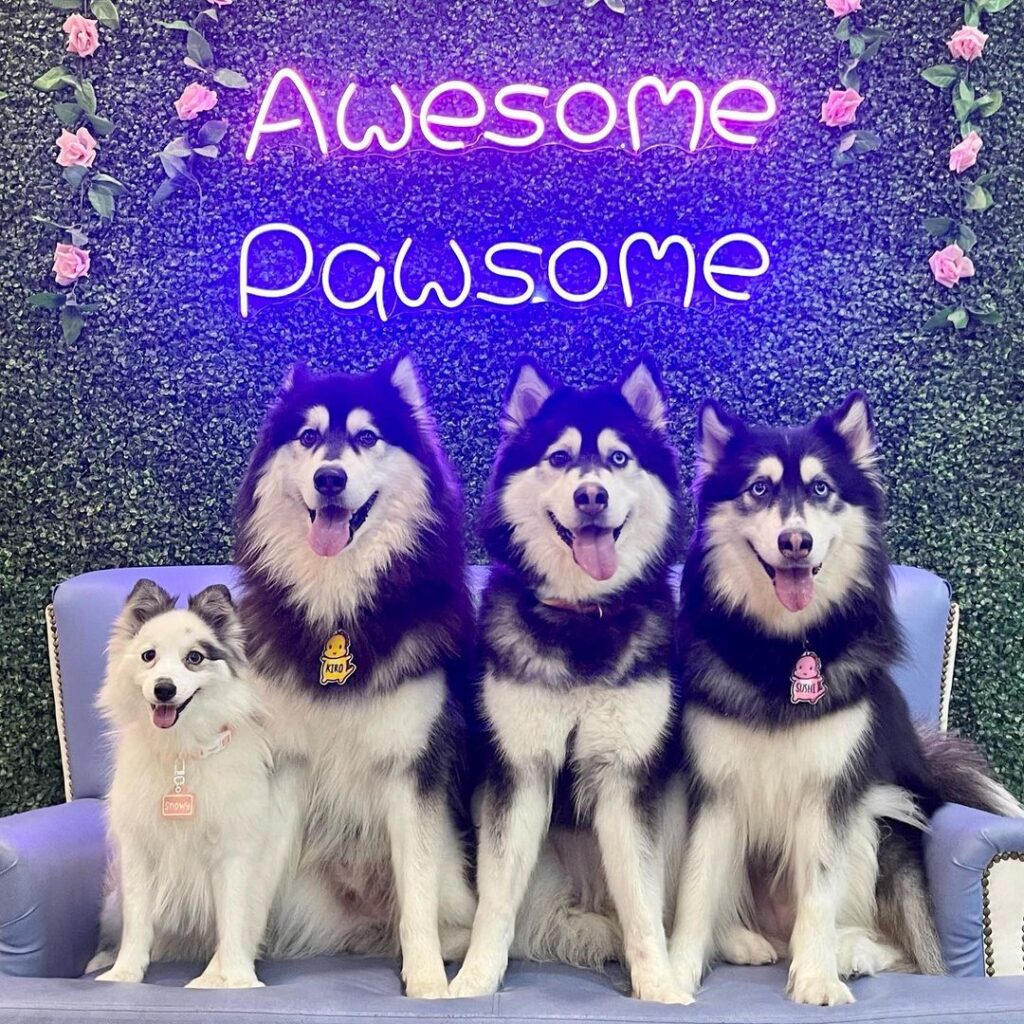 Whenever you plan to head down to Wooftopia for a bite with your dog, be sure to never miss out the feature wall to have a memorable snapshot in front of an instaworthy backdrop.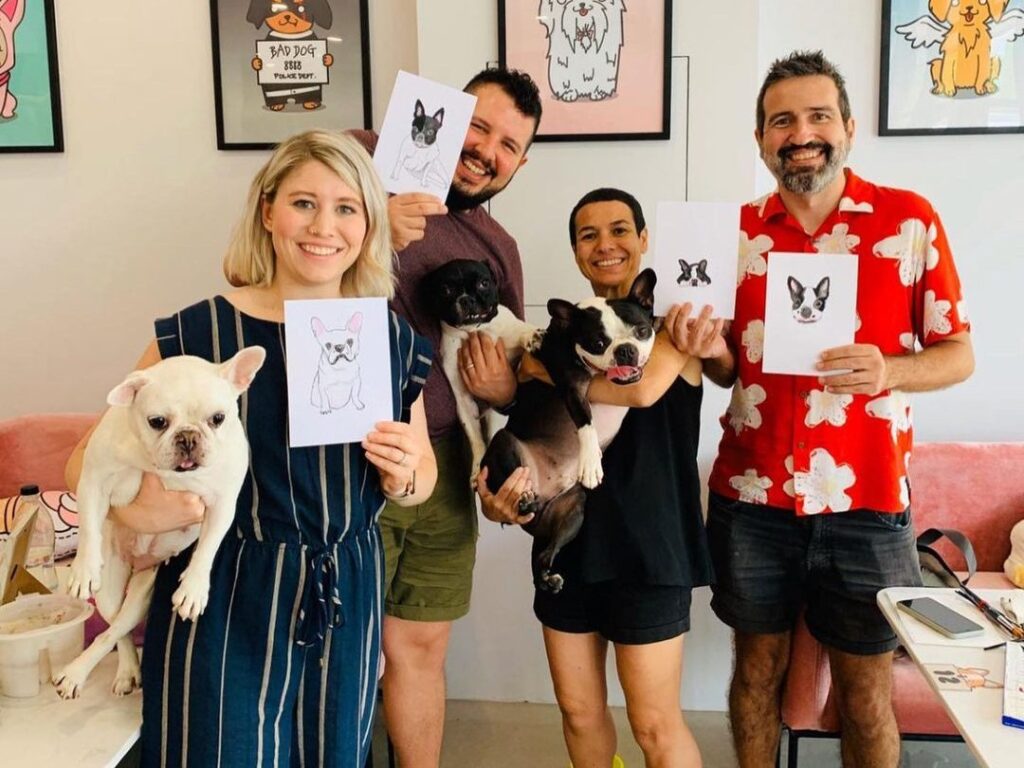 It certainly takes more than a doggy-inspired interior and a customizable dog-friendly menu to establish the cafe as a legit utopia for dogs, and the team at Wooftopia knows it. This is why they are also always extending its vast space for booking. Pawrents can utilize the space to organize a birthday celebration for their furkids and vendors serving the dog community are also able to organize their own community outreach events here. So, if you are looking to organize a surprise event for your dog, Wooftopia is definitely a place to check out. DM them on their instagram account for more information about events.
Location: 200 Turf Club Rd, #01-29, Singapore 287994
Opening Hours: Mondays 12-8pm, Wednesdays to Fridays 12-9pm. Saturdays and Sundays 11-9pm
Contact Number: 6966 8818
Menu: Available in the menu section of the website
Reservation: Visit Google for reservation
6. The Urban Hideout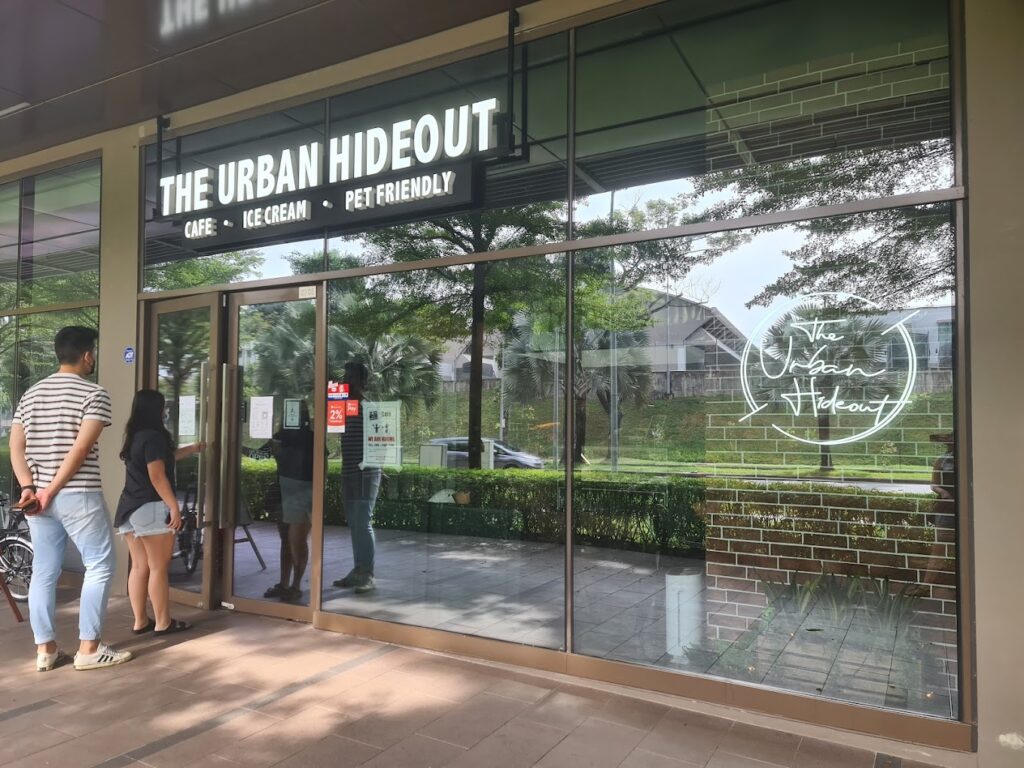 Urban-themed Indoor Dog-Friendly Dining
Based in the Yishun district along the line of eateries in Sembawang Road, The Urban Hideout offers a full lineup of grub that will entice cafe lovers to come try it out anytime from morning till night. We believe their key highlights are within the brunch, coffee and gelato range of food even though they have more to offer such as dinner as well as their dog-friendly menu.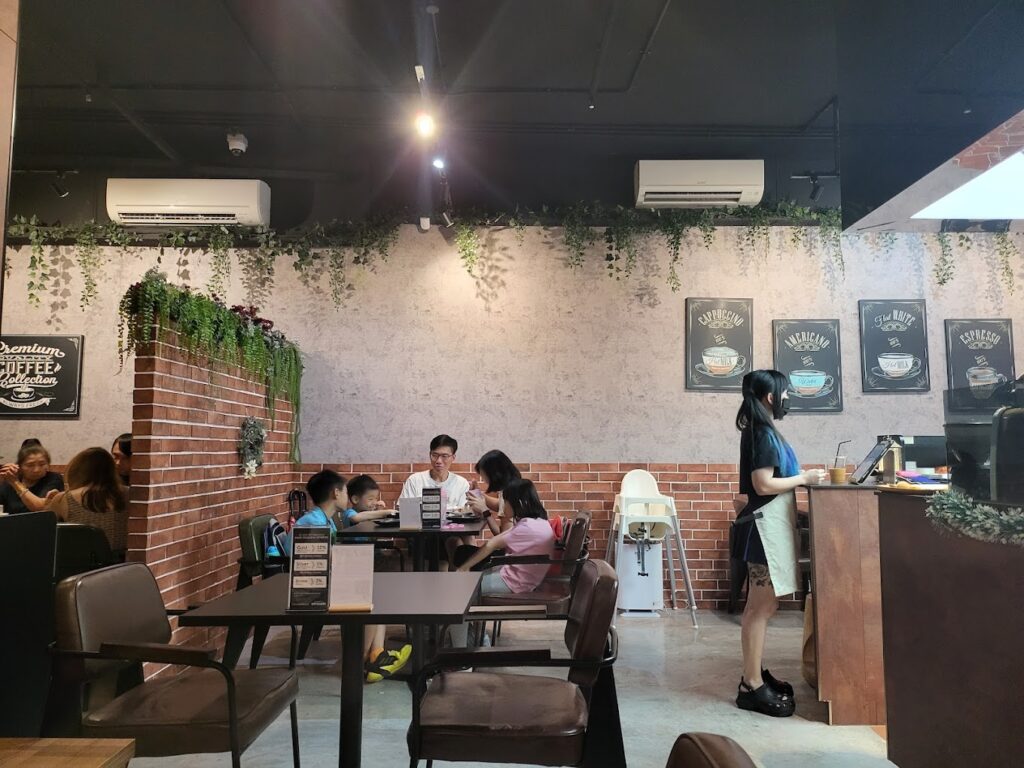 Like Wooftopia, The Urban Hideout is also another indoor-only cafe. Its interior evokes a relaxing vibe with its rustic walls, spiller plants, coffee illustrations and dim lighting along with faux brick wallpaper laced around the space. Probably to mimic a street cafe experience somewhere in New York City (Hence, the "urban hideout").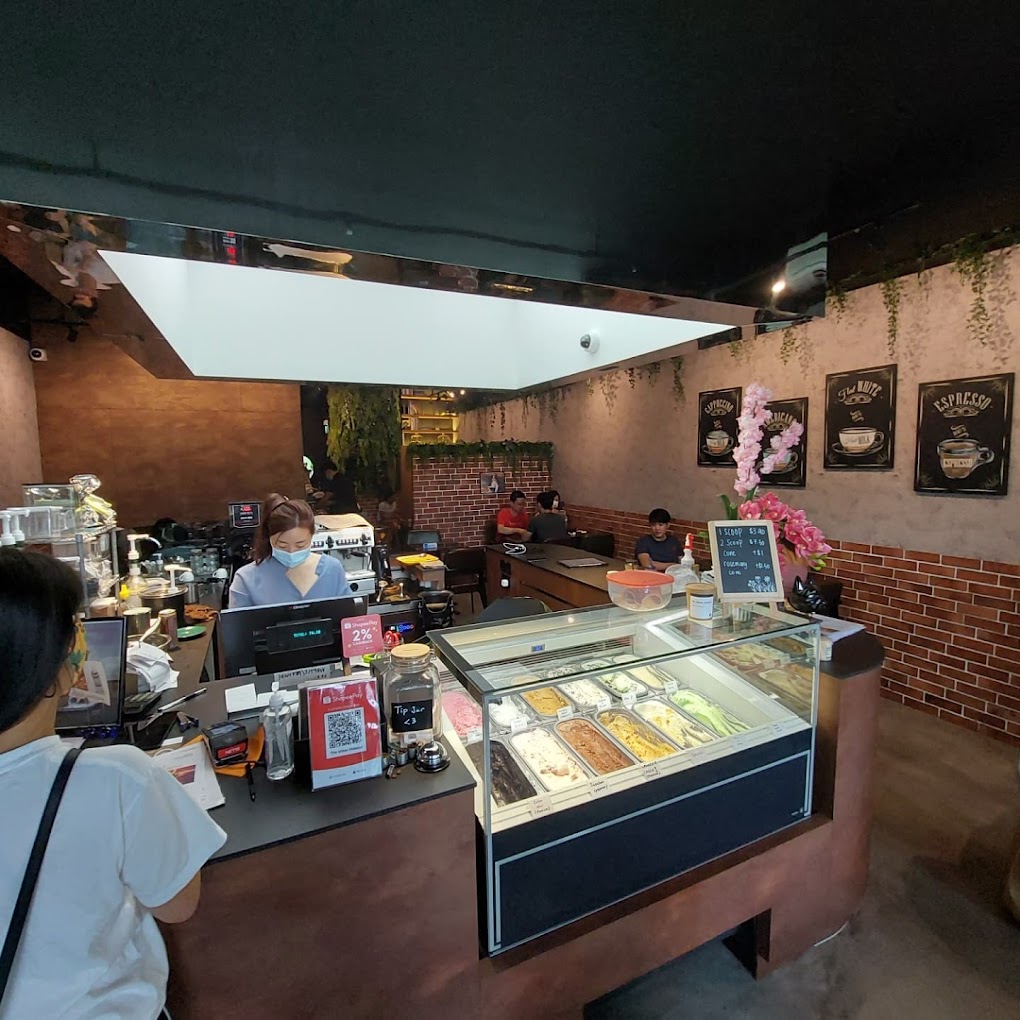 The main focal point of The Urban Hideout is the gelato ($3.90) bar in the centre of the cafe which probably serves to further establish the fact to every walk-in customer that it is a must-try item here. In fact, there is still a good balance of classic and innovative flavours for everyone to enjoy.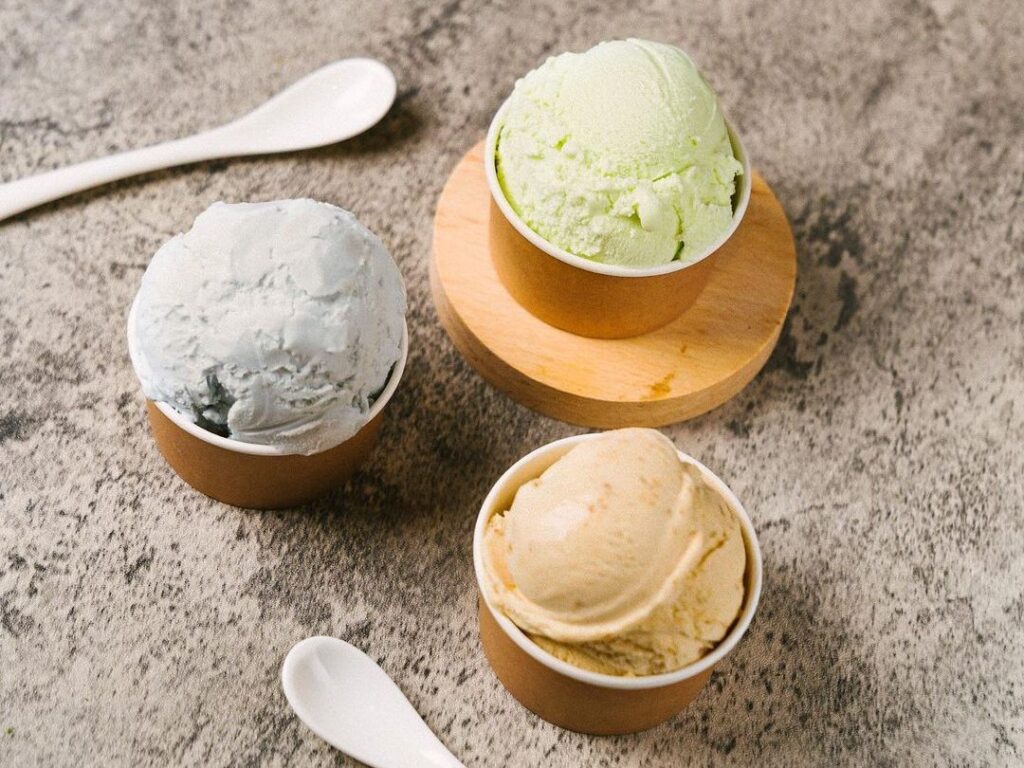 The gelati are also hand-churned, made from premium ingredients with no artificial flavourings or preservatives as well. The top 3 flavours that are most appealing to us are actually the bluepea seasalt, green apple yakult and After 8 which is inspired by After 8 chocolate thins that originated from the UK. For those who are leaning towards the classics, we reckon that their speculoos, earl grey lavender and cocoa noir flavours are great options.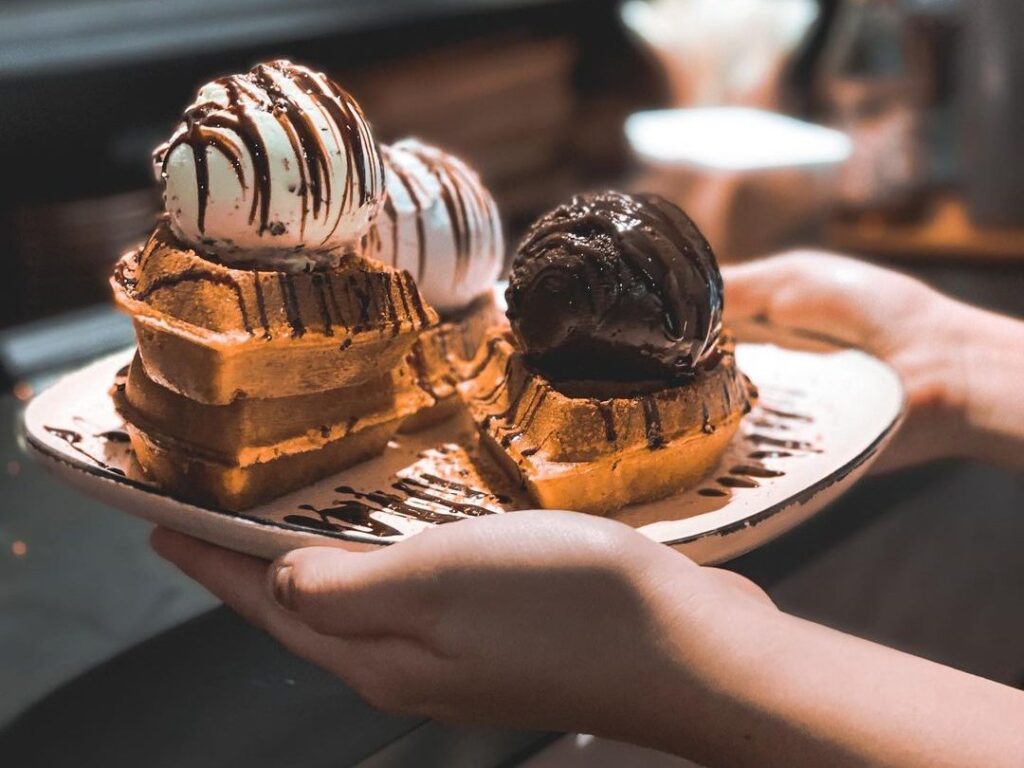 Feeling greedy? you are also able to indulge your chosen gelato flavours with freshly-made waffles topped with creamy chocolate sauce ($10.90).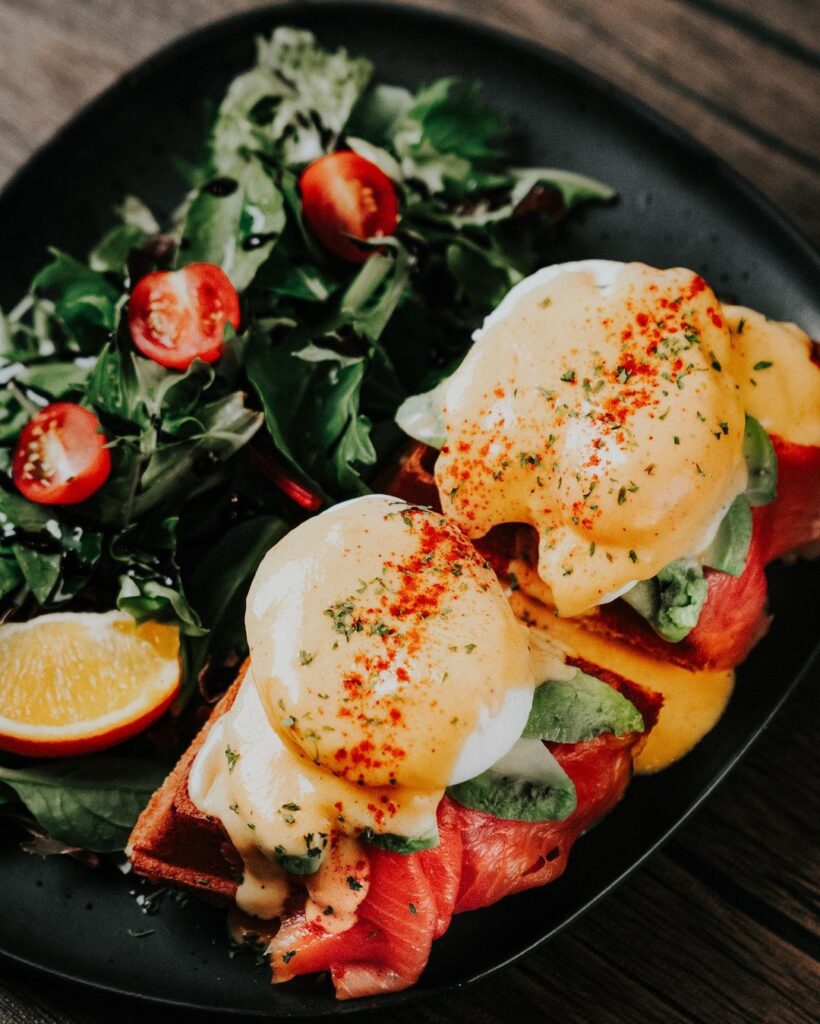 If eggs are essential for your breakfast then we must say that their eggs royale is certainly a treat in The Urban Hideout to chase for. You will also be able to choose to savour those perfectly poached eggs with waffles ($18.90) or delicately sandwiched in between a fluffy croissant topped with hollandaise sauce, salad and smoked salmon ($20.90).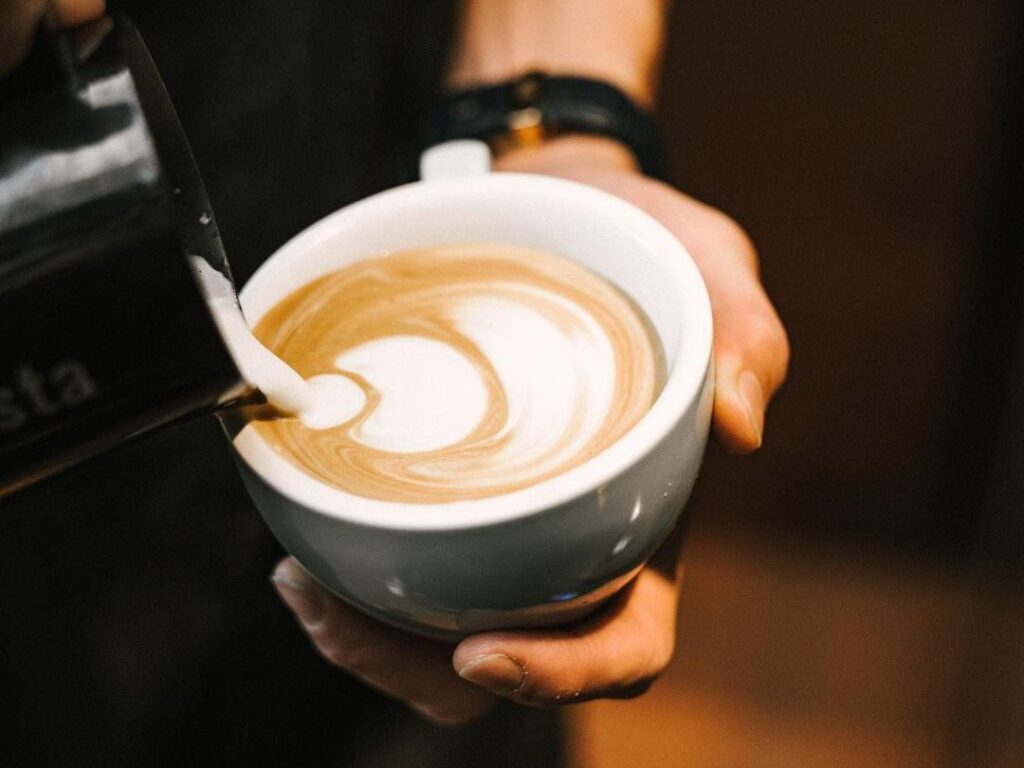 Within a seemingly chill setting, a nice cup of joe will always be a nice addition to anyone's dining experience. So, if you are looking to craft a story with it for the gram or simply taste a decent blend of quality coffee, be sure to explore their artisanal latte ($5.90 – $6.50) options.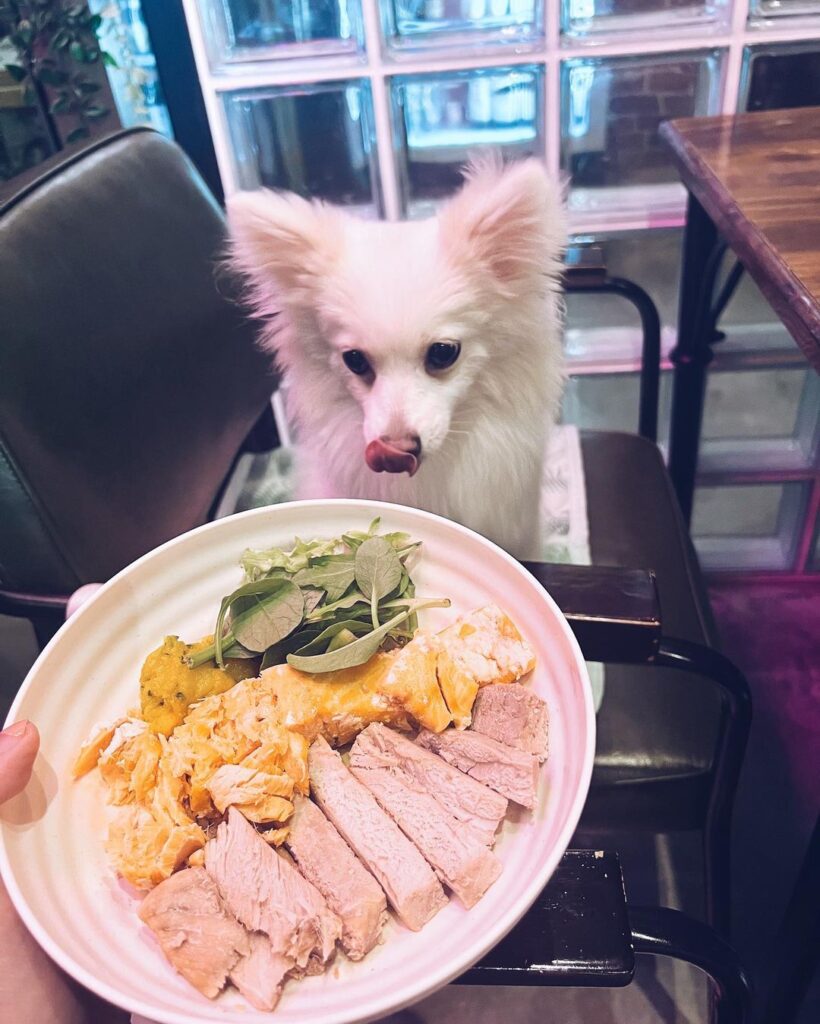 The cafe's dog-friendly menu is curated with ingredients derived from supplies brought to them by PAWFF, a local healthy pet food retailer. The end product? We'd say they provide some of the most nutritious human-grade food available for dogs and the folks seem to be putting a lot of thought into preparing them as well.
In total, there are 6 dog-friendly dishes for owners to select from. Some of the more highly sought after options are the Surf & Turf ($12.90) which consists of oven-baked salmon with pork chop prepared with coconut oil and pumpkin puree, as well as the Ribeye Beef Cubes ($12.90) sauteed with coconut oil and topped up with pumpkin puree for dipping.
From the surface, it is impressive to see The Urban Hideout not excluding their artisanal inspirations from their quality dog food. In this way, dogs will also be able to soak in the authentic cafe vibes completely along with the owners. As the location of the cafe is also situated in between Upper Seletar Reservoir Park and Lower Seletar Reservoir Park. We'd say it is a perfect pit stop to shortlist for dogs and owners who are looking for an epic day out together as well.
Location: 60 Springside Walk, #01-05 The Brooks I, Singapore 786020
Opening Hours: Tuesdays to Fridays 12-10:30pm, Saturdays and Sundays 10:30-10:30pm
Contact Number: 8879 9722
Menu: Available in the menu section of the website
Reservation: Available via inline.app for reservations
7. Sun Ray Cafe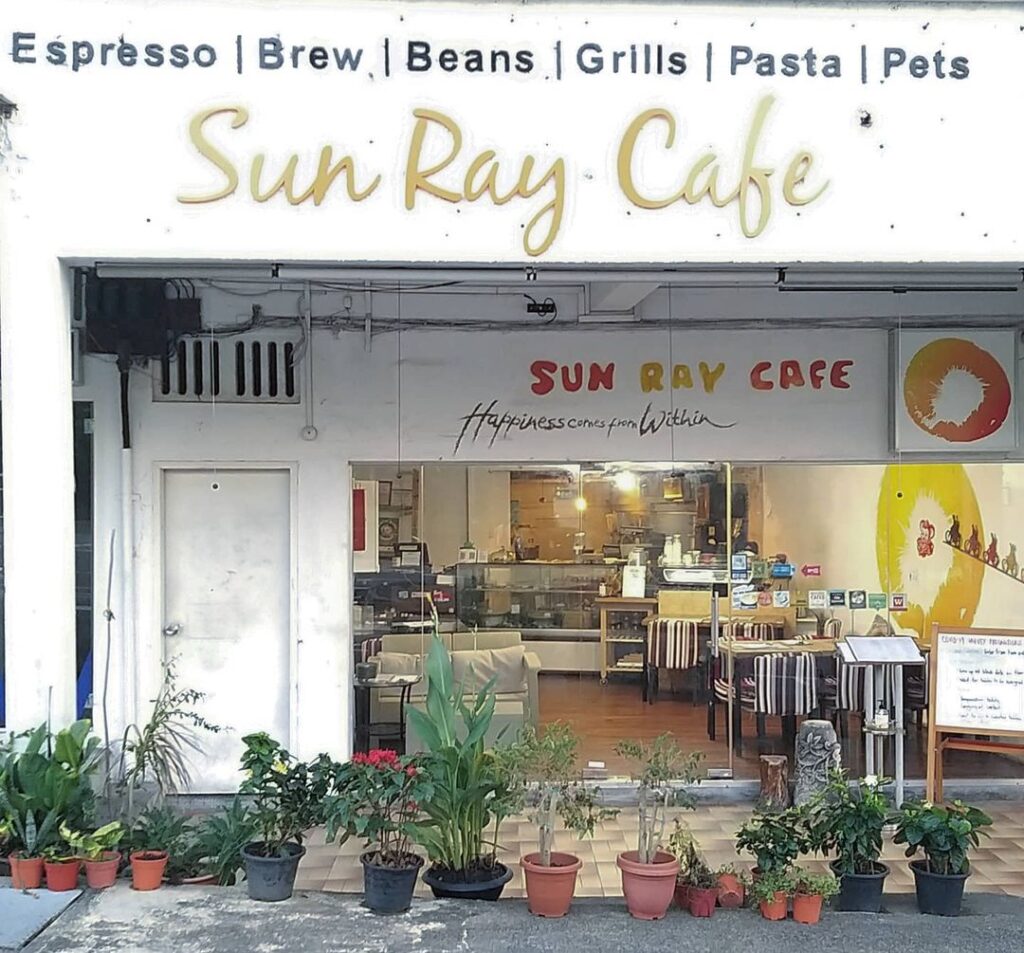 Affordable Dog-Friendly Cafe with a Story to Tell
Sun Ray Cafe has been an F&B venture by Dave Lim, who started from humble beginnings and grew the business to what it is today. According to Dave, he experienced many shortcomings during the earlier days of the business but managed to keep the business afloat after learning valuable lessons along the way. He has revealed his journey in a recount inside his blog which is a very interesting story for F&B business enthusiasts or even entrepreneurs.
Today, Sun Ray Cafe is known to be a dog-friendly cafe that serves gourmet meals and award-winning coffee and tea supplied by Parchmen & Co., a handpicked coffee bean and tea leaf supplier co-founded by Dave himself. He has also emphasised that many of his ingredients are made inhouse by hand, including their bread, spreads and even coffee.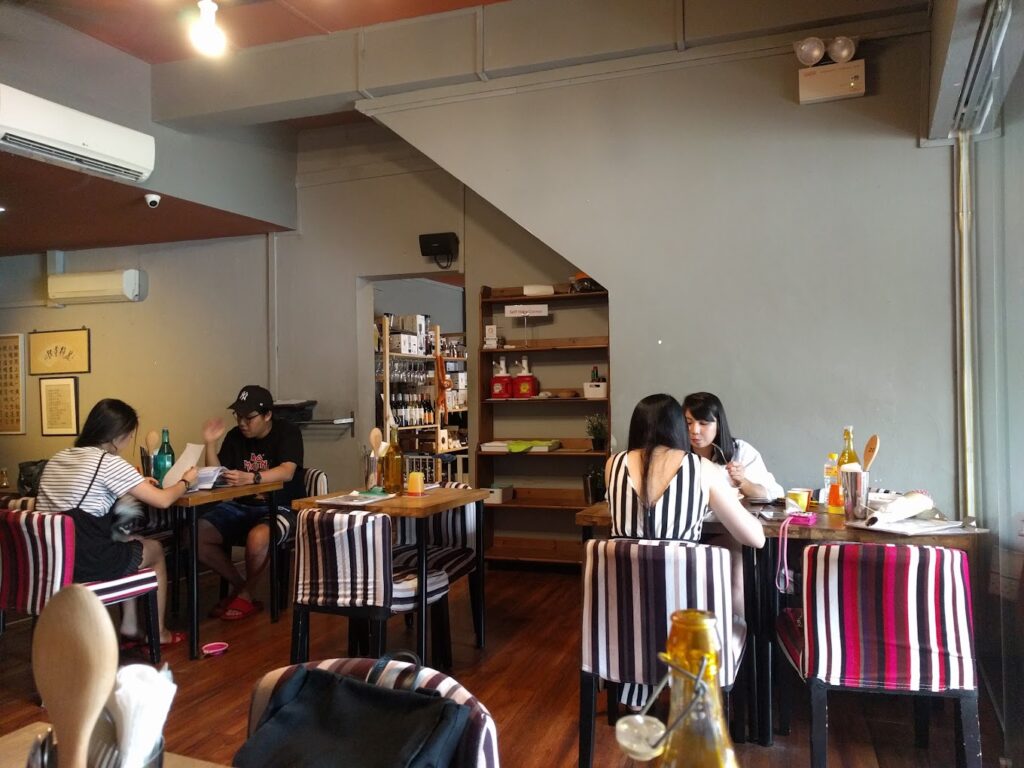 Established in Serangoon Gardens since 2011, Sun Ray Cafe offers a humble shophouse dining vibe in 2 adjacent units. Again, this is also an indoor dining setting where your dogs can also enjoy their meals in a cooler, air-conditioned environment.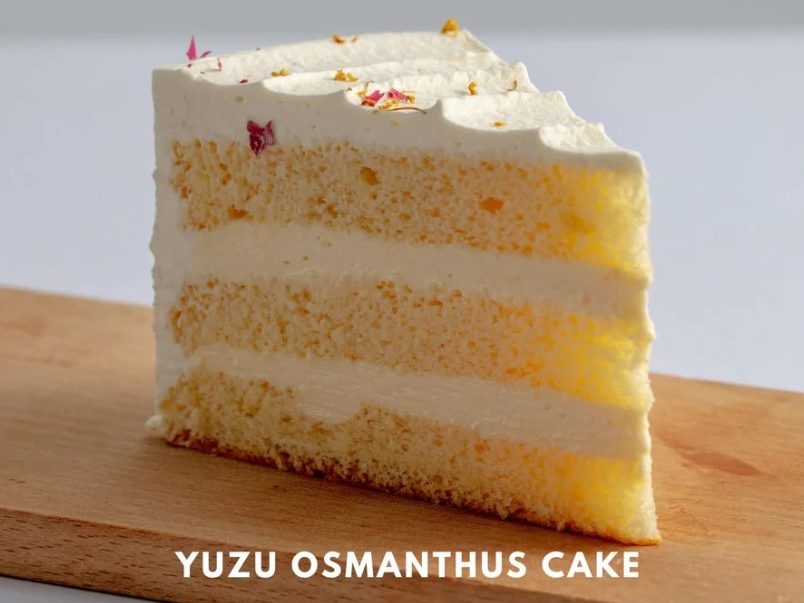 While handmade dishes definitely take a lot more effort, Sun Ray Cafe certainly does not fall short on their variety in each category. They also seem to embrace experimentation and are constantly on the move to whip up new dishes to offer, sometimes for a limited period of time.
For their desserts category, this is also backed by the advantage of having their sister company, Parchmen & Co. to supply their variety of artisanal bakes to Sun Ray Cafe as well, which means the dessert category is always rotating to keep customers coming back for more. Their Dark Chocolate Cake/That Chocolate Cake ($6.50) and Yuzu Osmanthus Cake ($6.00) are currently our choices on what we would like to try the most.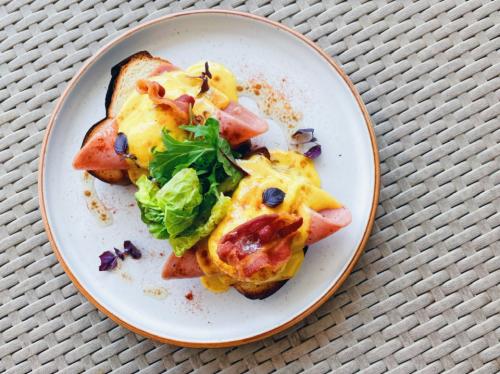 As expected from a wide variety of dishes being offered, we are quite intrigued by their Masala Egg Benedict ($14) as it is an interesting variation that is rarely seen elsewhere. Especially for those who are always chasing for a little spice in their dishes, this could be something to look out for.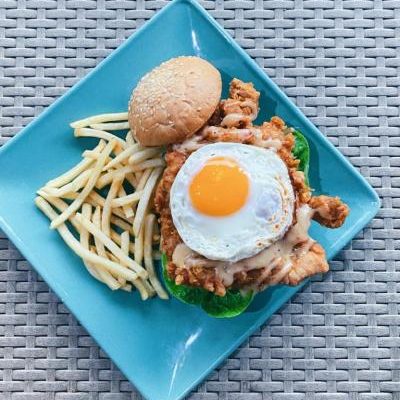 The serving for their mains seems rather magnanimous too. The volume of the fried chicken burger ($14) certainly looks like a steal for its cost. We reckon this is going to be the top choice for any hungry men looking to silence their stomach from growling.
Their Fried Pollock Tomato Linguine ($13) seems like a great combi for consumers too, as they get to fuse in the crispy texture of the fried pollock fillet with the flavours of the rich tomato linguine.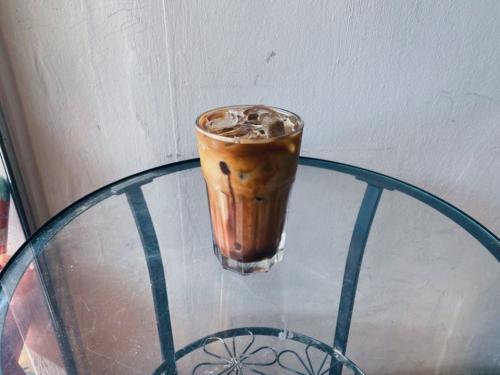 Coffee and tea is definitely something not to be missed over at Sun Ray Cafe. Aside from using top-quality beans and hand-brewed methods, the baristas also feature the Brighton ($4.50 hot, $5.00 iced) which fuses a piccolo latte with a thin layer of chocolate and orange peel. An iced version is also available for those who would prefer it.
There are up to 12 dog-friendly dishes to choose from their pet menu and the range of options required is pretty smart. There are the essentials such as rice ($1) and scrambled eggs ($2) for those who are intending to order just a simple snack. For those who are looking to treat their dogs to a real feast, there are also options such as the Pet Sirloin Steak ($13) or the Happy Paw Bento ($10) Set to keep them satisfied for the rest of the day.
Aside from affordability, Dave Lim's impeccable passion for quality coffee, tea and bakes is probably one of the key reasons why dogs and owners are always flocking back for more, as he and his team constantly innovates. We are certainly thrilled to hear of such dedication and will want to head down one day (with our dogs) to experience their creations for ourselves.
Location: 79 Brighton Cres, Singapore 559218
Opening Hours: Daily 8:30-9:30pm
Contact Number: 8909 8458
Menu: Scan QR code in the menu section of the website
Reservation: No reservation medium. Might be available via a call.
Conclusion
If you have read till this point, we really appreciate your attention and hope you would now know where are the good places around the island to have a decent meal with your pet dog.
Before settling on a date for a cafe-hopping/outdoor session with your dog, be sure to also check out some of the accessories from Zumshop below to prep your pet dog out for a stunning #ootd shots with the delicious food you will be ordering.