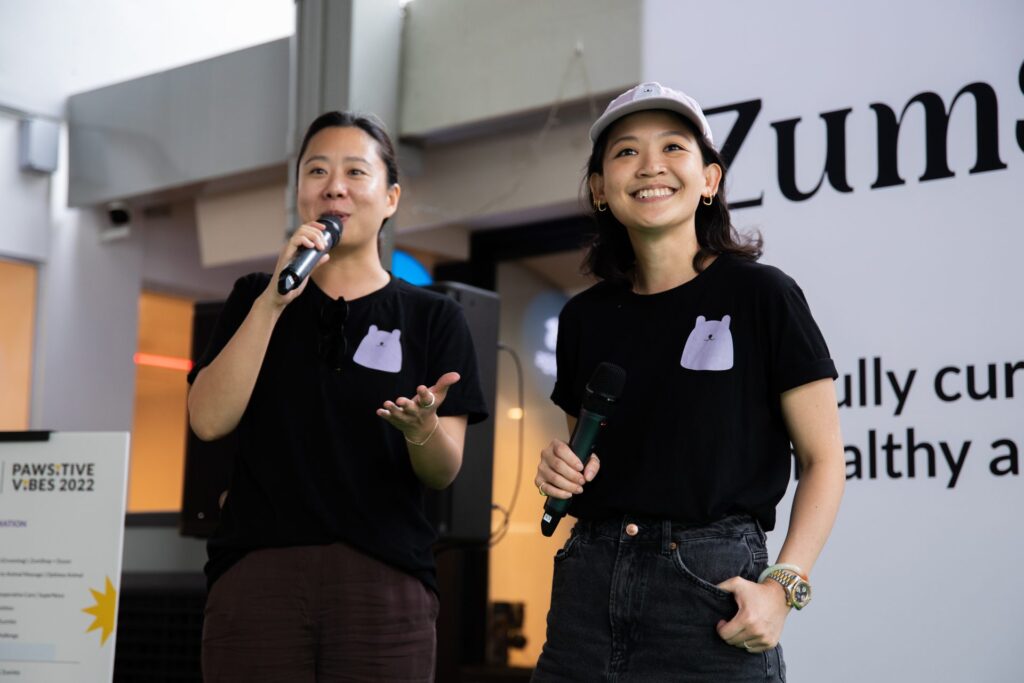 On the 5th and 6th of November, we held their launch event for the launch of ZumShop, and it was a huge success! The launch party, Pawsitive Vibes 2022, had over 500 pet lovers show up to support and participate with us and shop for unique and innovative products that make caring for our pets easier. The energy in the room was electric, and we were so happy to hear that everyone left with bags full of goodies and happy memories. The party will be remembered for everything from pet grooming and massage to a speed eating competition.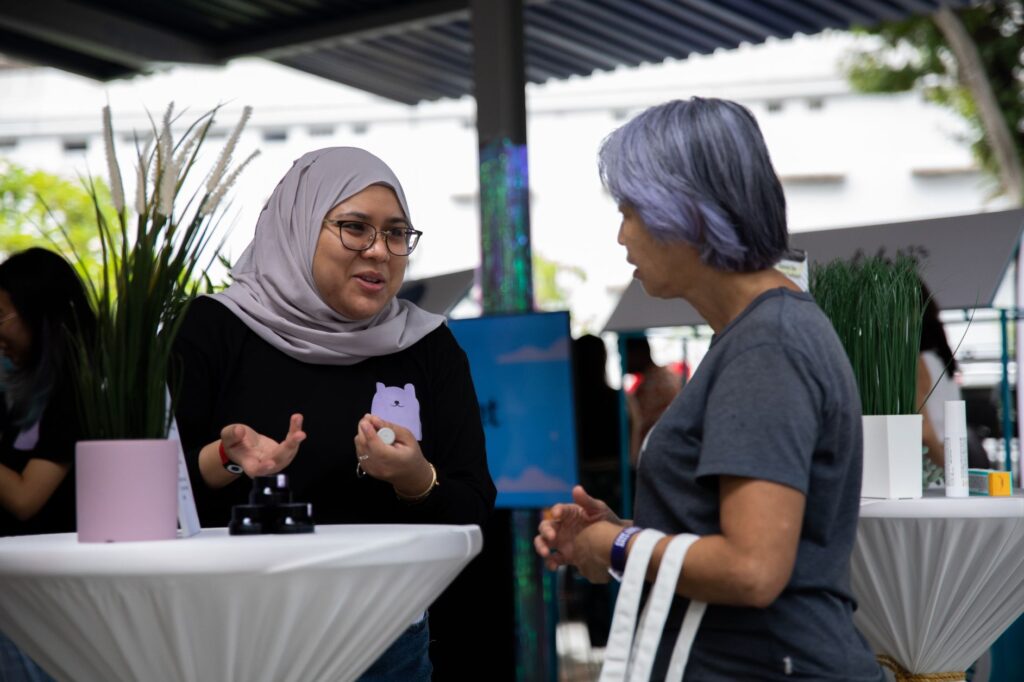 ZumShop's launch event featured quality products and services. This launch event also included a variety of booths selling items such as snacks, accessories, toys, food, and more. There were also experts on hand to answer any questions that pet parents may have about providing the best care for their four-legged friend. This promises to be a fun and informative event for all attendees!
As a pet parent, you know that your furry friend is part of the family. And just like any other member of the family, you want to give them only the best. ZumVet and ZumShop were created with this same idea in mind. Our ZumShop launch event is dedicated to our community and pet parents who want to provide their pets with quality products and services.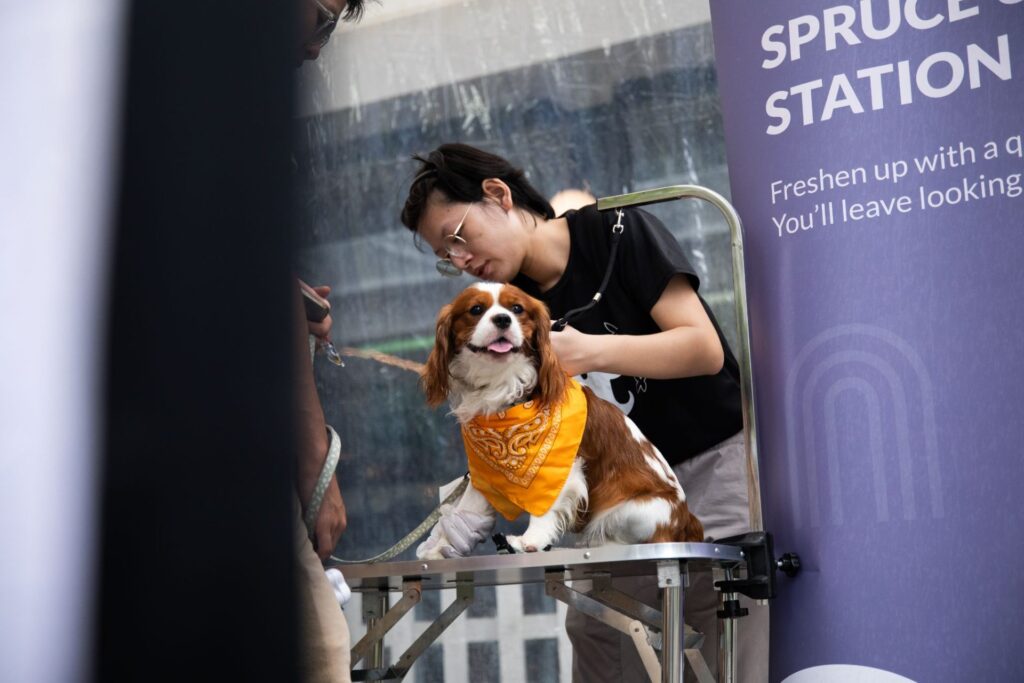 During the event, attendees had the opportunity to learn how to keep their pets healthy and happy by using our innovative ZumShop products, as well as meet and ask experts about how to better care for their pets. Booths and games at the event also provided the opportunity for pet owners to meet other animal lovers and enjoy themselves.
Among our featured products are Coco SSDAM, All Purpose Spray, Everything Pet Balm, Zumzum 3 in 1 Toy, Ibanechak Dental Film, and Stomoact. Each of these products is carefully chosen by our team with the guidance of our professional veterinarians. Coco SSDAM is a simple alternative to baths. They provide an effective clean and are perfect for pets who dislike baths. They are available for cats and dogs. Another of these products is the Ibanechak Dental Film, which provides an easy and delicious way to maintain your dog's oral health.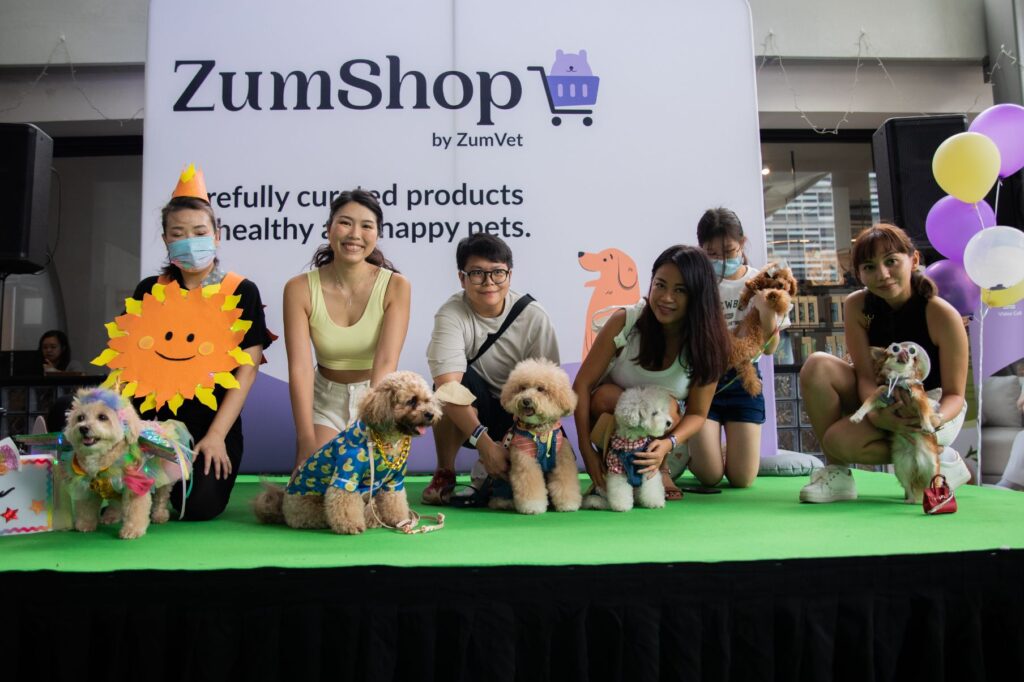 The launch party was full of exciting games where everyone had the chance to win exclusive prizes, from Dyson products to a $100 ZumShop gift voucher all the way to Apple AirPods. We also held a speed eating competition, but this time both pawrents and pets had to compete, and the pets had to finish their food before their humans could start eating (FYI, both pets and pet parents ate different foods).
Through ZumShop, we hope to educate pet parents on what quality products and services are available to them so they can make informed decisions for their furry friends. We believe that pets deserve the best of the best, and with ZumShop, you can be sure you're getting just that. You can now shop all the best pet healthcare products on ZumShop!