Every dog needs to have some time to be catered for some fun and healthy outdoor activities, and dog runs are simply one of the best places for just that. While Singapore is small and land-scarce, we have no lack of dog runs and parks for you to bring your dog out for some sunshine, exercise and socialisation with other dogs and their owners too!

In this blog post, we have shortlisted 5 of our favourite dog runs all around Singapore along with our reasons why. So, no matter which part of Singapore you are residing in, you should not be missing out on these fabulous spots where you and your pet dog can have a great time together.
So, let's roll!
1. Bishan – Ang Mo Kio Park Dog Run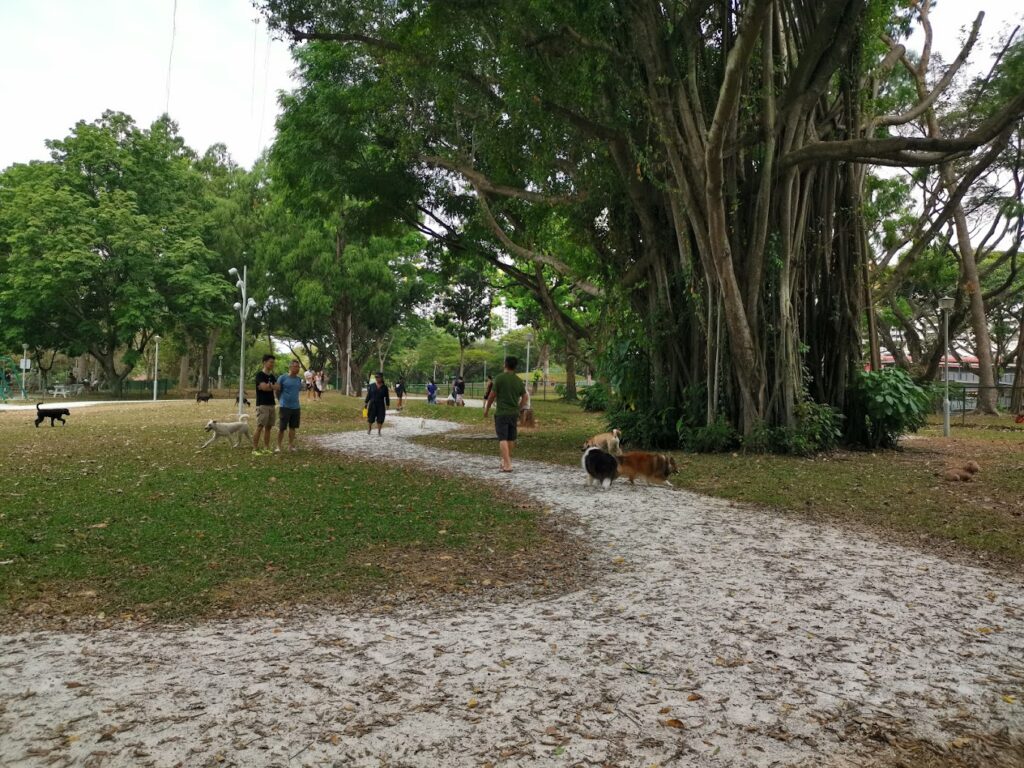 Arguably the most popular dog run in Singapore. The Bishan- Ang Mo Kio Park Dog Run spans about 2,100 sqm worth of space for both dogs and owners to have some great time together under the sun.
This dog run consists of 2 separate pens with facilities designed for both the larger breeds and miniature breeds. Owners can use them creatively to ensure their pet dogs will definitely get a good workout here.
There is also an integrated water facility so your dogs will never have to worry about feeling thirsty or dirty. If you feel like it, you may also head down to Canopy, a pet-friendly luscious alfresco dining spot within Bishan-Ang Mo Kio Park to cool down and have a meal together!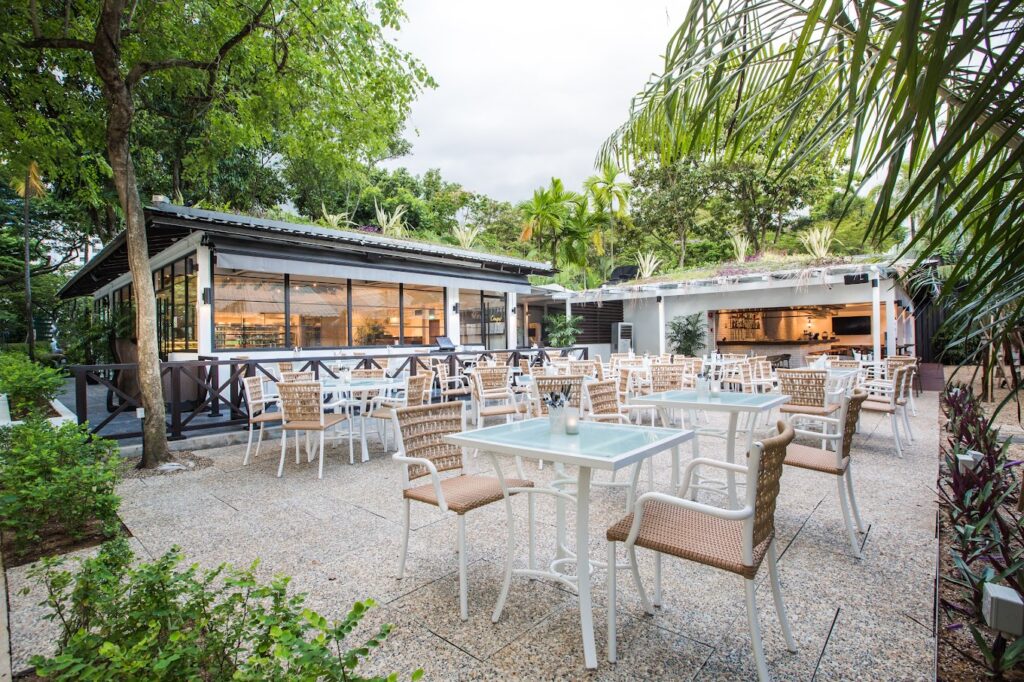 Overall, It's one of the most centrally-located spots for many pet owners around Singapore to hang out with the vastly diverse pet community from the neighbourhoods of Bishan and Ang Mo Kio.
So, what are you waiting for? Pupper playdate anyone?

Address: Bishan Park 2, Ang Mo Kio Avenue 1, Singapore 569981

2. West Coast Dog Run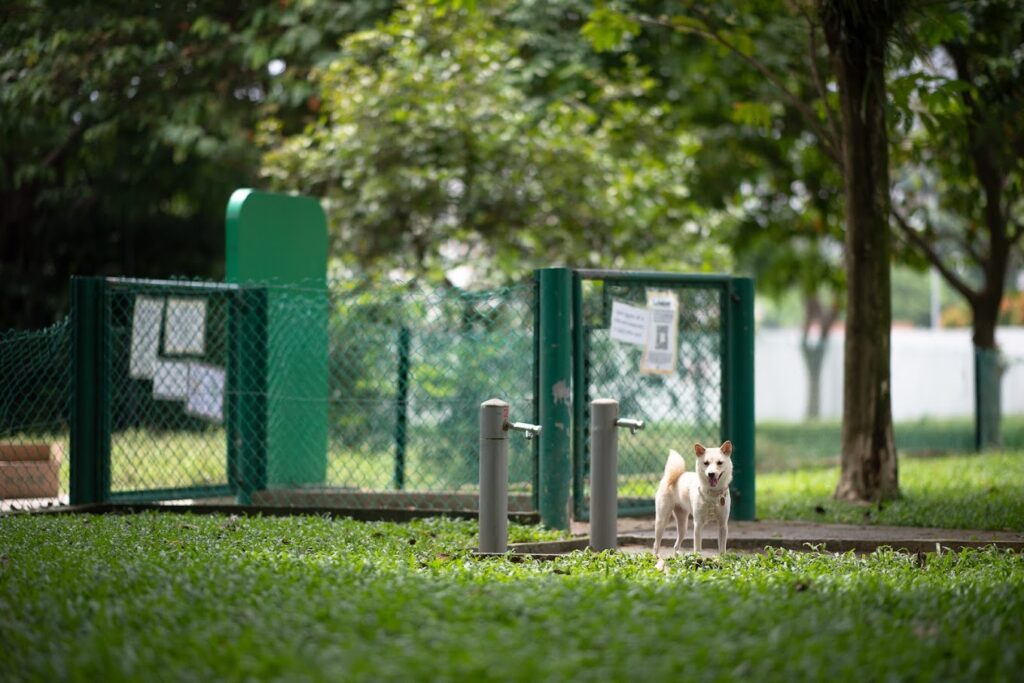 West Coast Dog Run is by far the biggest and according to some (many) dog owners, it is also the best. It could be a challenge for dog owners residing elsewhere other than the west of Singapore to navigate to this dog run but it will be worth it purely because it is so spacious!
While space is the main highlight, the West Coast Dog Run certainly does not fall behind when it comes to amenities and facilities. There are plenty of sheltered benches for owners to take a break from the scorching heat (wet rain too) or to simply admire how much fun their pet dogs are having.
Water stations are also abundant in the premise for dogs to rehydrate and if your dog is in a mood for a "spa session", why not try out the innovative dog washing booths for just $10, inclusive of shampoo, conditioner and a blow-dry service! Pretty sure you would prefer your dog to smell nice before heading back to the car ain't it?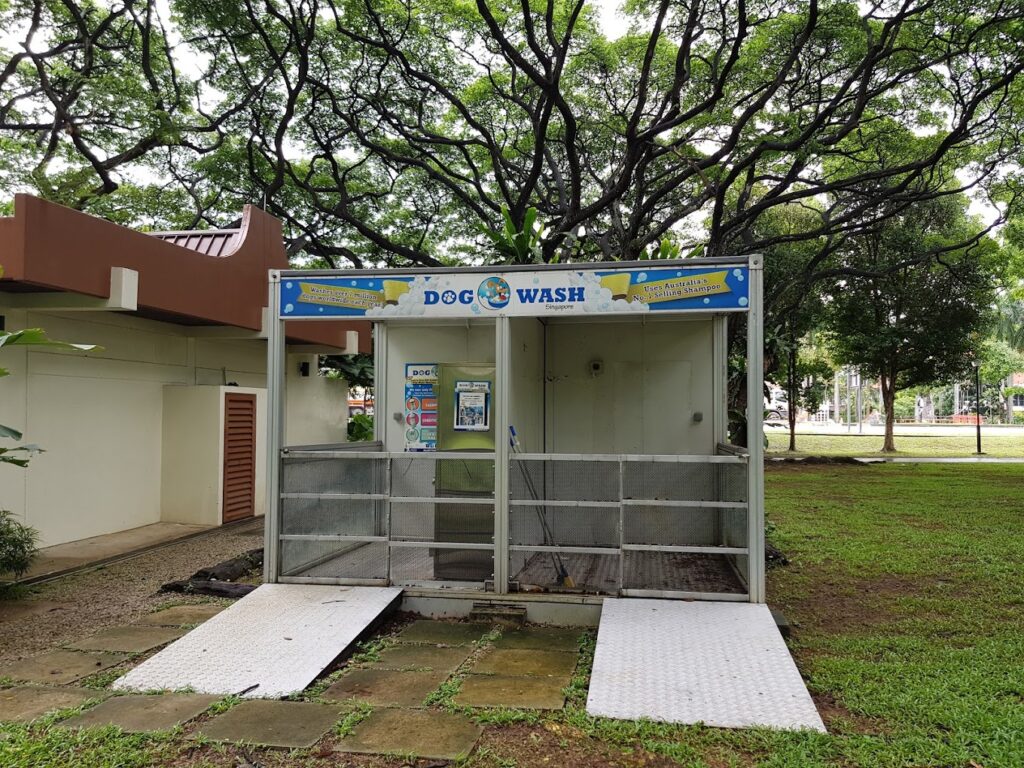 Address: West Coast Park
3. Jurong Lake Gardens Dog Run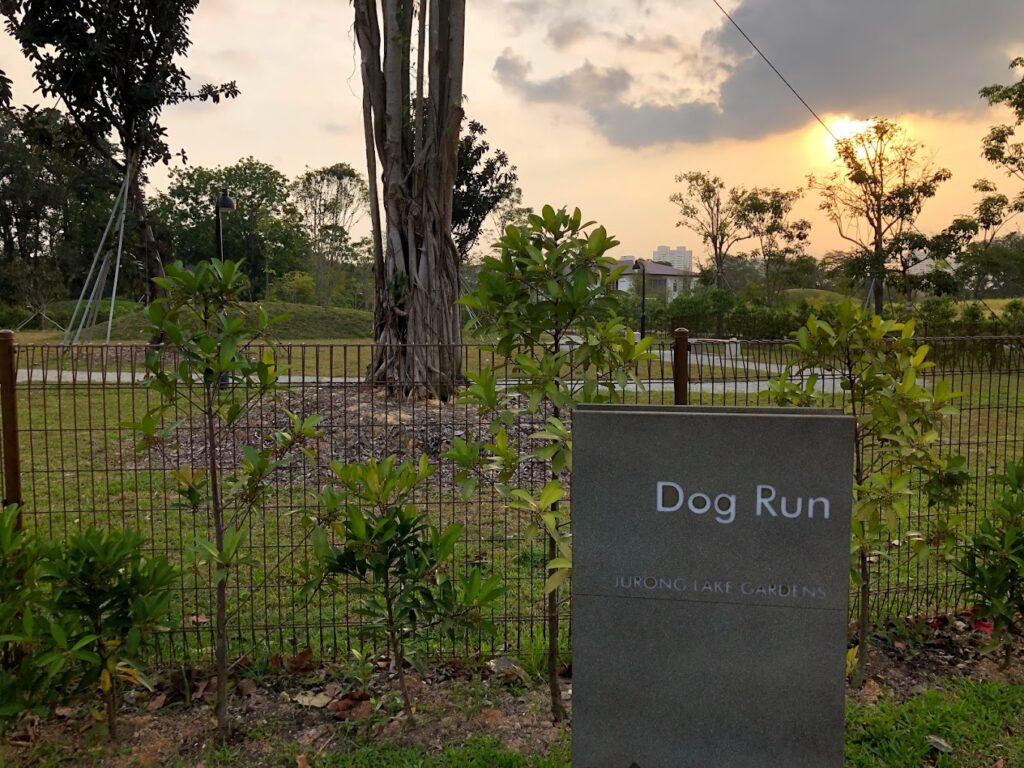 For the far west-siders, the newly renovated Jurong Lake Gardens is both a treat for both you and your dog with now 2,200 sqm worth of free roaming space!
You and your furry friend can enjoy the dog run where he can run off-leash or spend some time exploring and walking around the beautiful lake – either way, lots of energy to be burnt for both!

Address: Jurong Lake Gardens, along Yuan Ching Road
4. Katong Park Dog Run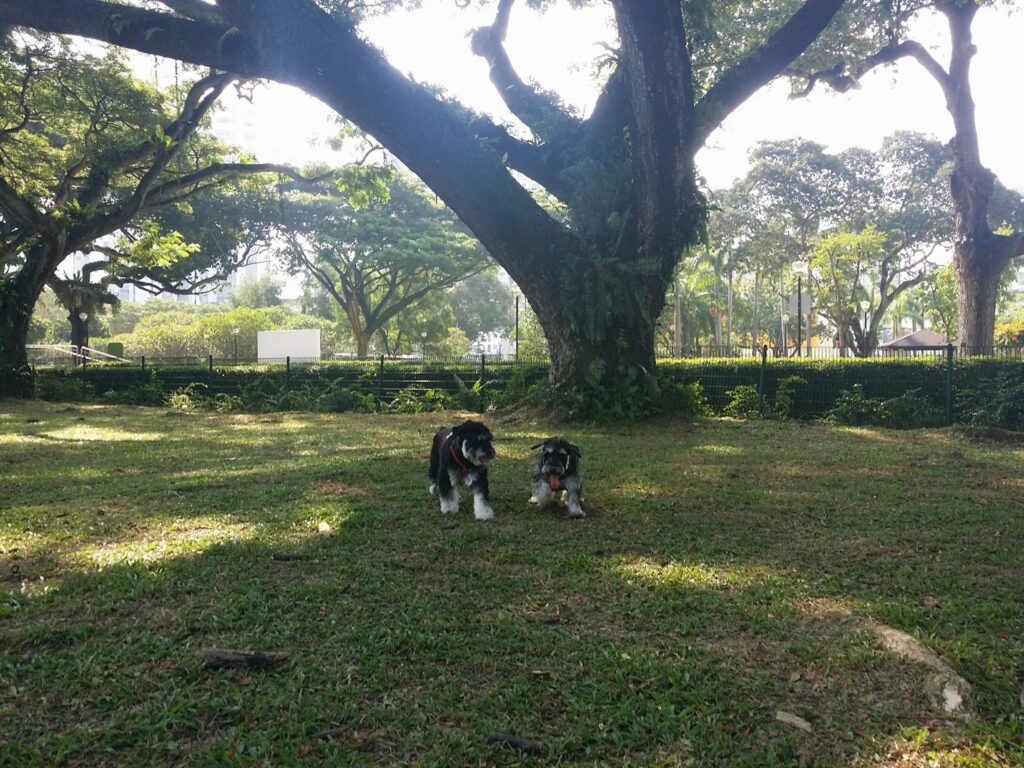 Especially for easties, many paw parents adore this spot since it's connected to East Coast Park, where it is a popular hangout and swimming spot for pets and pet owners alike. But, the key highlight of this dog run is definitely the serenity and the beautiful canopies around.
So, if you are looking for a peace and quiet dog run in the east of Singapore, be sure to check out this spot. Take your time to admire the canopies or simply rest under one of it if you are feeling the heat. If you can, why not try to be creative or experimental enough to take some instaworthy shots with your dog using the canopies as a backdrop? You're welcome.

Address: 59 Fort Road Singapore 439105
5. Sembawang Park Dog Run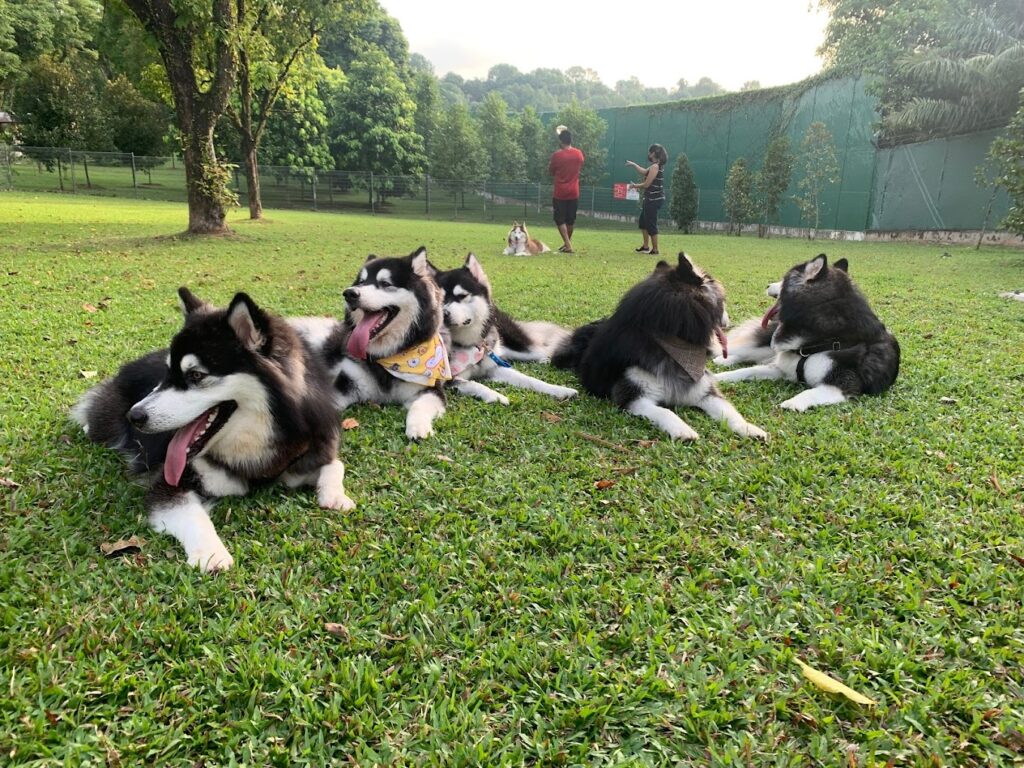 This is the 2nd biggest dog run in Singapore so be sure to not give this spot a miss if you can. It can be a little tough to locate if it's your first time there but with by embracing a pawsitive attitude, this could be a great adventure for you and your furry friend!
It's actually right next to The Ship Playground. Once you've reached the destination, you may notice that the dog run is located on a hill with a little gradient which serves as a perfect workout spot for your dog to burn more calories. The washroom and water facilities are pretty near to the dog run so you don't have to worry about not finding any spots to wash up and rehydrate.
Remember to turn on Running Up That Hill by Kate Bush to spice up the dog run session.
Address: Sembawang Park, Sembawang Road
Conclusion
Overall, dog runs can be great fun and it can be a good environment for owners to socialize or even learn more from other pet owners hanging around too.
As your dog will most likely be running around with excitement most of the time at dog runs, always ensure to and maintain good hygiene by giving them a good wipe down after a day out at the parks, especially when a dog run does not have a washing facility nearby. One of the best options could be the our wet glove wipes by Lucymo which will help to keep a dog's skin and fur moisturized with a hint of coconut fragrance with every wipe. Be sure to click here to find out more.