Aging is an inevitable process for us, as well as for our furry friends. Your lovely companion of many years may have caught up with age, but that doesn't mean that he/she has to suffer from a common age-related ailment – osteoarthritis, or better known as arthritis. Dog owners understand providing older dogs with joint supplements can help with deteriorating joints, and to slow down the progression of arthritis. However, there are many products on the market, so which do you choose? And what other ways are there to manage this condition?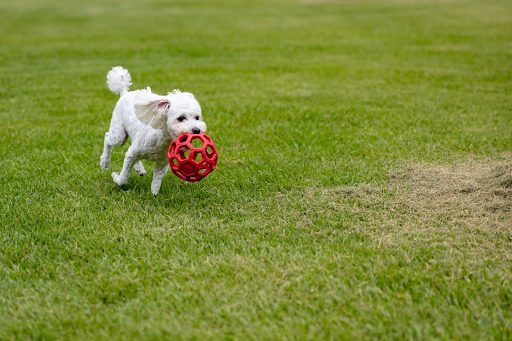 What is Arthritis to Begin With?
To put simply, arthritis, or otherwise referred to as canine osteoarthritis (OA) or degenerative joint disease (DJD), is the irreversible and progressive condition inflicted on older dogs due to wear and tear of the joints over the years. Arthritis can refer to any joints in the body and quite often, affect multiple joints at once.
What Are The Common Signs That My Dog Has Arthritis?
An overall reduction in daily activity level eg. No longer doing the "zoomies", running a lot less for a toy/ball
Difficulty getting up from laying down (especially after long periods of rest), or going up and down stairs, jumping
Initial stiffness when getting up to walk, occasionally limping mildly, walking gait may improve after gaining "momentum" from walking for awhile
Display signs of aggression, acting "grumpy" or yelping when carried or handled a certain way
The best way to be certain that your dog has arthritis is none other than a consultation with your veterinarian. He/she may enquire about your pet's history, and perform a physical examination to assess joint movements. Your veterinarian may be able to point out any limited range in motion of joints, discomfort or swelling, or even atrophy (ie. muscle wasting) around the affected joint from prolonged reluctance of use. X-rays can be taken to rule out other orthopaedic abnormalities like partial fractures, and depending on severity, signs of deterioration of the joints can be visually assessed with this modality.
What Type of Dog Joint Supplements Should I Go For?
A good joint supplement should contain:
Glucosamine, Chondroitin
Fatty acids – Omega 3 DHA, EPA
Green lipped mussels
Beneficial ingredients like those listed above have shown to slow down progression of arthritis. Glucosamine and chondroitin are the basis for building healthy joint cartilage. Fatty acids are proven to have anti-inflammatory effects, which can be sourced from multiple foods like fish oil, nuts, and green lipped mussels itself.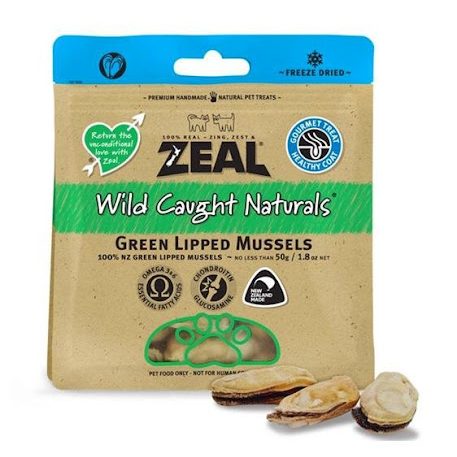 Some examples of joint supplements would be:
Antinol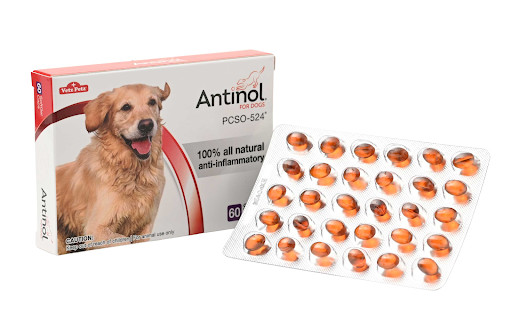 Antinol ($80) is a 100% natural anti-inflammatory for the relief of osteoarthritis and support of other joint mobility conditions in dogs. It contains PCSO-524®, a unique lipid extract from the New Zealand green-lipped mussel. This product is the result of years of research in isolating and combining lipid groups and essential acids, which allows the product to be much more effective than their natural fish oil counterparts. Furthermore, the extraction process also ensures that there are no mussel proteins in PCSO-524®, making it hypoallergenic and safe for pets with allergies.
Antinol Rapid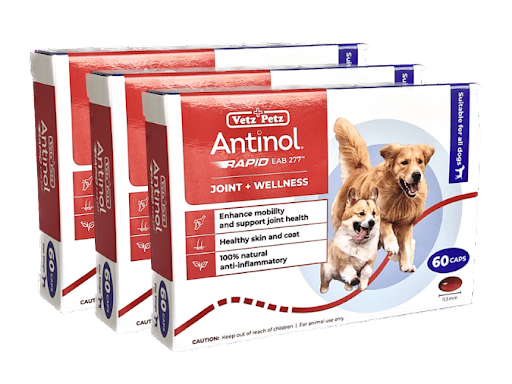 Antinol Rapid ($80) is the new and enhanced version of the original Antinol. Formulated to promote optimal benefits, the enhanced blend EAB-277™contains the full spectrum of all known Omega 3's in highly bioavailable form as well as other vital Polyunsaturated fatty acids (PUFAs) and antioxidants.
Each capsule contains a patented blend of marine lipid oils that are fully traceable, sustainably sourced and free from preservatives and fillers
Used daily as a natural anti-inflammatory for joint and mobility support, for skin and coat condition
Ideal for when there is an inability to use traditional NSAIDS (a type of pain relief medication dispensed by a veterinarian)
Compliance and easy administration is another big consideration when choosing a joint supplement. Both Antinol and Antinol Rapid allows the capsule to be added into meals, or hidden in treats easily. For picky eaters, the contents of the capsule can be broken and mixed with food.
If a lipid based supplement is not for you, do check out this as well:
Rose-Hip Vital Canine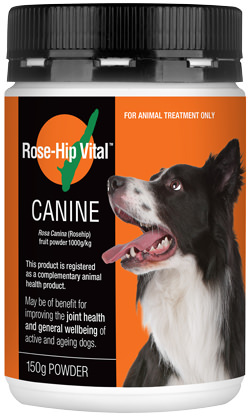 Rose-Hip Vital Canine is a 100% natural joint supplement that acts as a powerful antioxidant, a rich source of vitamin C, and is safe, scientifically proven and registered by the Australian Pesticides and Veterinary Medicines Authority (APVMA). One of their studies compared the Rosehip powder with glucosamine, and was clinically proven to be more efficacious than just glucosamine alone to reduce pain in arthritis patients. This product is in powder form, and can be easily added to meals daily based on the recommended amount by weight.
Joint Care Specific Diets for Dogs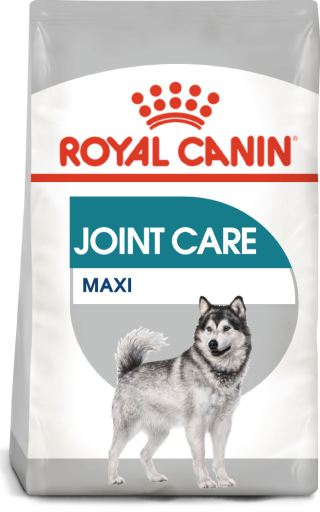 Joint care specific diets are also available on the market, those are specially formulated kibbles that contain a combination of minerals, nutrients like hydrolysed collagen and chondroitin, which are building blocks for healthy joint cartilage. Specific products like these are suitable if your pet is not suffering from any other health conditions.
Dog Beds
Dog beds are also worth considering as they can help reduce pressure sores from long periods of rest. They are usually soft and comfy which will also induce less stress on dog joints when they stand or move. Last but not least, they also help provide warmth, reduce anxiety and serve as a safe space dedicated just for them.
VETRESKA Flora Dog Bed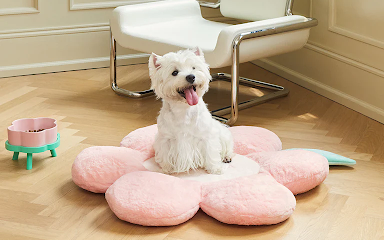 Something such as this Flora Dog Bed by VETRESKA ($85) is designed for maximum comfort. It utilizes PP cotton for greater elasticity, comfortable weight, and heat retention. This spacious bed features an anti-slip bottom and removable shell (outer casing) which makes it incredibly easy to clean. Great for older dogs that prefer to snooze around more or rest.
VETRESKA Dog Sofa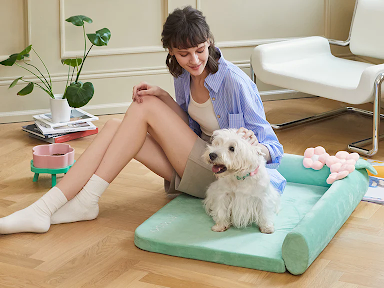 Alternatively, a pet sofa could do too, as it is made of elastic sponge which is resilient, durable, and molds to your pet dog providing superior comfort and shape for us to lounge.
What other factors can contribute to relieving discomfort from arthritis or other dog joint problems?
Besides arthritis being exacerbated by a previous injury (for eg. ligament rupture), arthritis can be a natural aging process without a known cause. Some factors that contribute to its progression include body weight, diet, and level of activity to list a few.
Beneficial strategies:
Weight loss – keeping us lean and having a healthy body weight can help reduce stress on the joints
Level of activity – reducing obstacle courses, sprinting, and jumping up and down couches/bed.
Low impact exercises, like slow walks or swimming are acceptable
Alternative treatments such as acupuncture, therapeutic laser therapies can complement other pain management medications
Rehabilitation – strengthening exercises, hydrotherapy, referral to a certified rehabilitation specialist would be recommended
Environmental alteration – steps or ramps to allow easier access to beds, vehicles etc. Non slip mats or rugs to ensure better footing to reduce slipping on smooth surfaces. A comfortable bedding would also be beneficial to prevent calluses from forming after long periods of rest on hard surfaces.
When do you need a veterinarian to step in?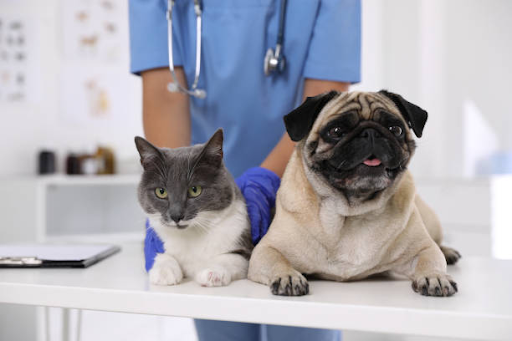 Besides home care, your veterinarian can provide medications to manage pain and reduce inflammation if required. There are also injectable options available for joint pain and management if oral medications are difficult to administer. Speak to your regular vet for more information. Tele-veterinary services like Zumvet are readily available and can be a convenient option to discuss about your pet's long term arthritis management without the rush of a physical clinic.
Monitoring in a non-stressful environment like your home can provide lots of clues regarding your pet's health. Do contact your veterinarian if your pet is showing signs of:
Worsening clinical signs despite treatment (drastic stiffness or limping)
Appetite loss
Vomiting or diarrhea after taking medications/supplements
Drinking or urinating more than usual
Pets on regular prescription medications (ie. drugs dispensed by a veterinarian) for arthritis should also consider once to twice yearly blood screening to ensure that our major organs, such as our kidneys and liver are functioning well. They need to be functioning adequately in order to safely process and eliminate drugs taken in their system.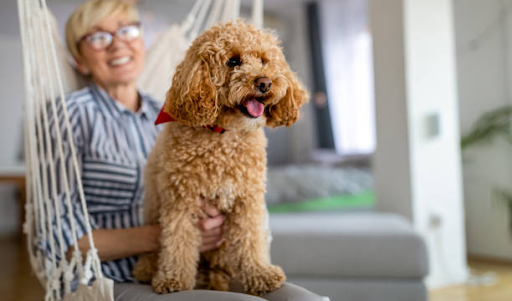 Although arthritis is an irreversible condition that progresses with age, lifelong management strategies can help to minimize discomfort and prevent accelerating further damage to joints. With such strategies, many dogs with arthritis can maintain a good quality of life for many more years to come!